Onorato joined IRI in October 2020 as IRI Resident Program Director for Kosovo. She opened IRI's office in Prishtina and has launched IRI programming with Kosovo political parties. In this role she serves as the official IRI representative in Kosovo, she oversees the implementation of all program activities in the country and all operations related to the IRI field presence.
Onorato has worked in the field of Human Rights and democratization for more than twenty years, mainly in the Western Balkans. She started her career as a lawyer at the European Court of Human Rights in Strasbourg, France. Prior to joining IRI, Onorato held senior managerial positions in international organizations and non-governmental organizations. Most recently, she served as Deputy Director of the Democratization Department of the OSCE Mission in Kosovo. Previously, she worked as Executive Director of a civil society organization in Albania, as Program Manager at the Delegation of the European Commission in Albania and as Deputy and A/Special Representative of the Secretary General of the Council of Europe in Tirana. Onorato also worked as a member of the Independent Body for the Assessment of the performance of the High Level Officials of the Sardinia Region (Italy) and as a consultant for the International Organization for Migration (IOM) in Albania.
She studied Law at the University of Sassari, Italy, and at the University Paris I-Pantheon-Sorbonne, in Paris, France. She earned a European Master's Degree in Human Rights and Democratization from the University of Padua (European Inter-University Center for Human Rights and Democratization). She has participated as a speaker in several international conferences, and she is co-author of several Human Rights reports. She speaks Italian, English, French and Albanian.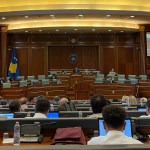 The Republic of Kosovo lies in the center of the Balkan peninsula. This small country is about the size of…
Kosovo's February 14 parliamentary elections marked an unprecedented tilt in the country's internal balance of power. After years of dominance by more established…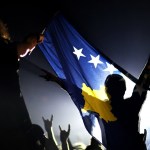 On February 14, citizens of Kosovo will take to the polls in a high-stakes election to determine the parliament responsible…
Top