IRI and TAF Collaborate to Strengthen Women and Youth Voices in Mongolia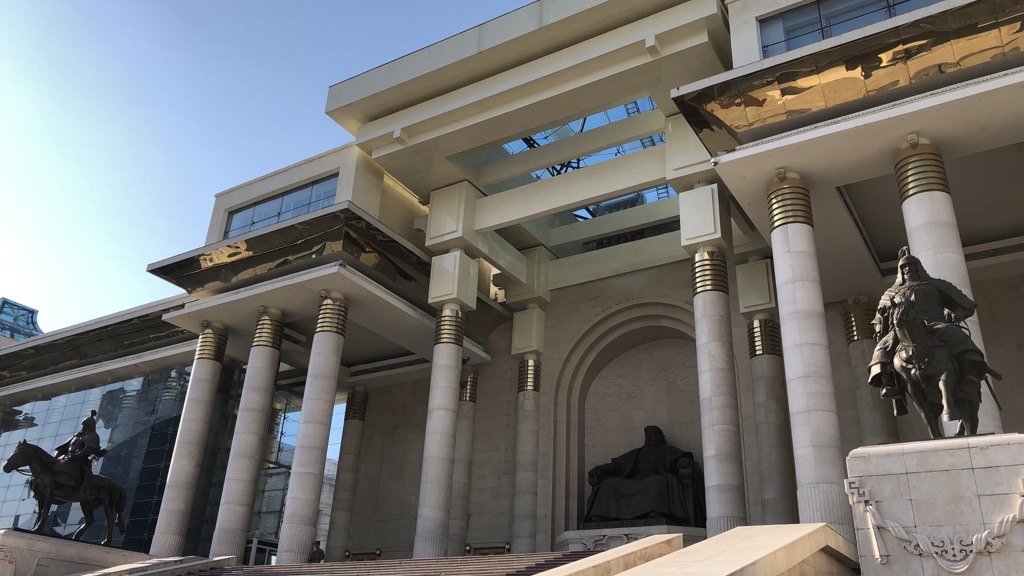 As Mongolia prepares for its ninth parliamentary election this month, the country is forging a path to increased citizen engagement in the political process. With one of the youngest populations in the Indo-Pacific, the democracy of Mongolia depends on the active participation of young people. Recognizing this, the International Republican Institute (IRI) has teamed up with the Asia Foundation (TAF) and key Mongolian civil society organizations (CSOs) to amplify the voices of youth and other marginalized groups throughout the electoral period.
Wedged between China and Russia, Mongolia peacefully transitioned to democracy 30 years ago and is now an important U.S. strategic partner. While Mongolia's transition to democracy is undoubtedly a success story, the country faces serious challenges, including corruption and declining faith in institutions, a persistent dearth of women's representation and signs of disengagement by the citizenry, especially among youth. If unmet, these challenges could threaten Mongolia's democracy and growth in the long-term.
Both IRI and TAF have supported Mongolia's democratic transition and consolidation over the past three decades, and as Mongolians prepare to hold their ninth parliamentary election since 1990, IRI and TAF's United States Agency for International Development (USAID)-funded Strengthening Women and Youth Engagement in the Electoral and Political Processes in Mongolia (SWYEEPPM) program will continue to support the country during both its pre- and post-election period.
The mission of SWYEEPPM is three-fold: engage a broad network of Mongolian civil society organizations in the pre-election period, support the government's efforts to promote constituent-responsive governance and build political accountability during the post-election period, particularly around women and youth issues.
Although the SWYEEPPM program began this year, IRI and TAF initiated their collaboration in June 2019, when the organizations gathered 1,000 young people for the "Youth Voices" Summit to empower them and inspire civic engagement. Understanding that Mongolia's democracy is only as strong as its next generation of leaders, IRI and TAF served as key organizers for the event and committed themselves to continued youth work in the country.
Demographically, Mongolia is one of the Indo-Pacific region's youngest countries, and youth constitute a significant segment of eligible voters. However, the election participation rate among young Mongolians is estimated to be only around 50 percent, while the overall voter turnout rate in the 2016 parliamentary elections stood at 74 percent according to official GEC figures. This reality has a direct impact on elections and political strategies: Mongolian youth are too often overlooked by candidates, political parties and policy makers, who have developed strategies that take these voting disparities into account, and the SWYEEPPM program aims to change that cycle.
Through SWYEEPM, a range of civil society organizations will implement civic engagement activities including nationwide voter education campaigns, get-out-the-vote initiatives, youth and women policy networking events and technical support efforts for activists and journalists. SWYEEPPM is coordinating with Youth Policy Watch to spearhead the program's Youth Advisory Committee, which creatively guides the program and organizes events to engage voters and raise awareness of key youth and women policy issues.
Parliamentary elections scheduled for this month and local elections in October present Mongolians with the opportunity to forge a more citizen-centered path that represents all citizens. The creativity, energy, capacity and passion of Mongolia's women and youth are among the country's greatest assets that will drive future development. Harnessing their drive, and focusing it on pushing forward positive change, must include meaningful and sustained youth participation in governance and women's representation in political leadership. We are confident that 2020 will be a landmark year in Mongolia's continued democratic journey.
Top