Armenia's healthcare system was extremely challenged in 2020, as the hardships of the COVID-19 pandemic were amplified by disinformation campaigns and the devastating consequences of the Second Karabakh War. Since March 2021, IRI Armenia has been implementing the "Combatting COVID-19 Disinformation Project in Armenia," which mobilizes the efforts of the Armenian government, civil society, and independent media. Among other undertakings, IRI has assigned several communication experts to the Ministry of Health to strengthen its capacities and minimize the harmful effects of the pandemic.
One IRI communication expert is Araz Chiloyan – an Armenian-American who repatriated from Boston with her husband in early November 2020․ Holding a Master of Public Health in Epidemiology & Biostatistics from Boston University and having hands-on experience at the Massachusetts Department of Health tackling COVID-19, Chiloyan repatriated with a clear intention to assist her homeland in the fight against the pandemic. She has been an expert for the last year, serving at the Ministry of Health while taking responsibilities of an advisor to the First Deputy Health Minister Lena Nanushyan.
"When Araz joined the team, the Ministry was overloaded with problems of providing healthcare services in the situation of COVID-19, the war, and its aftermath," says Nanushyan. "She solved many problems by taking over a share of the workload concerning the acquisition of vaccines, negotiations with different countries to get vaccines as a donation, the COVAX program, COVID-19 information-related activities, preparation of COVID-19 Risk Communication plan, etc. And she is successfully implementing those duties until now."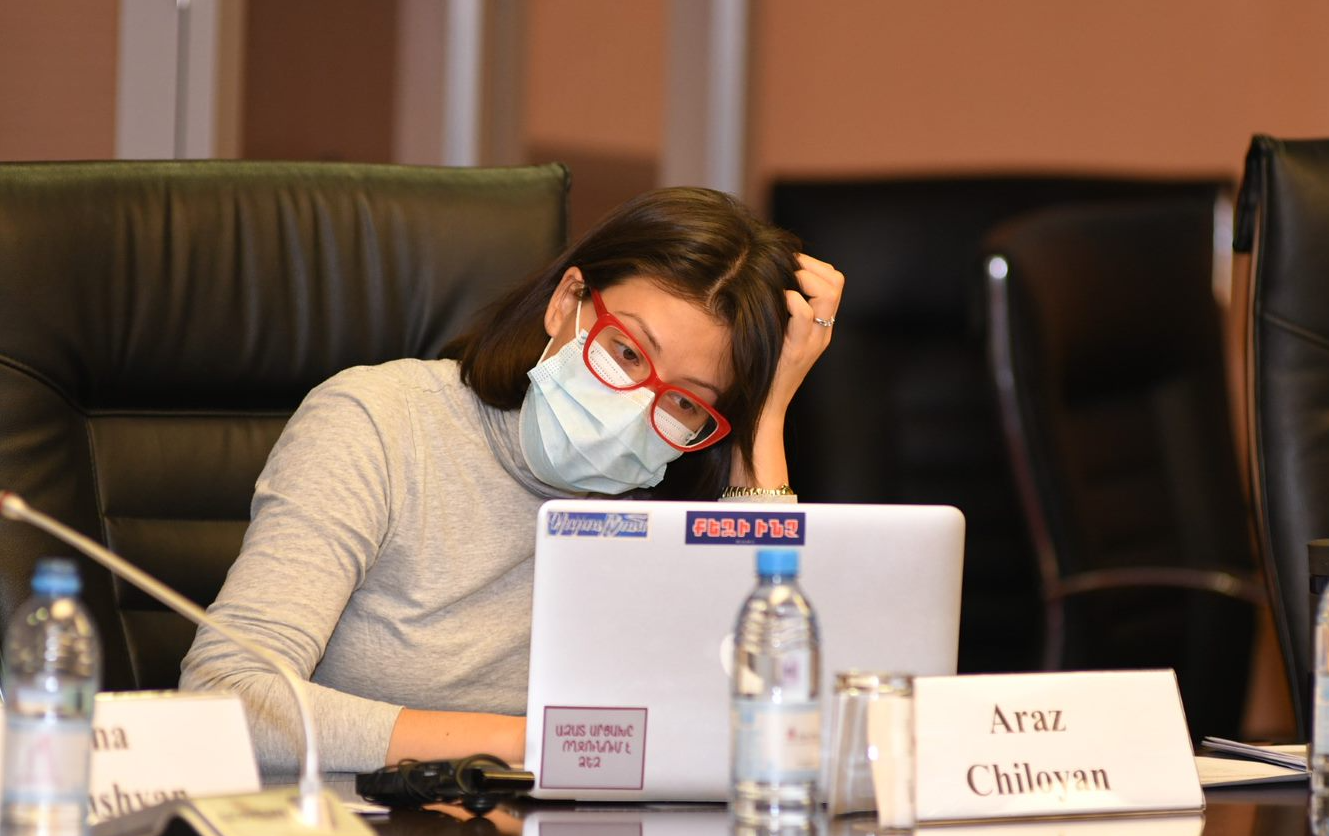 Since she started, Chiloyan has been coordinating IRI's "COVID-19 Disinformation Response Working Group," a risk communication group consisting of international organizations (WHO, IRI, UNICEF, Council of Europe, UNDP), academia (American University of Armenia), as well as local key stakeholders (National Institute of Health, National Center for Disease Control, Prime Minister's office). It is aimed at creating a unified front against false information.
To be able to work and feel invested in your own country is an indescribable feeling

Araz Chiloyan
"It is important to be here, on both the hard days and good days," Chiloyan reflects. "One cannot simply come and enjoy Armenia when it is at its best. You have to be here during the difficult days as well so you can face the problems head-on and be on the ground to help as best as one can."
Additionally, during the past months, Chiloyan has been one of the key persons negotiating vaccine supply to Armenia on behalf of the Ministry of Health. After almost six months of negotiations, 100,620 doses of the Pfizer vaccine arrived on February 14, 2022. Chiloyan acknowledges that despite the difficulties she had to overcome, it has been rewarding to know that her work will benefit the citizens of Armenia.
"To be able to work and feel invested in your own country is an indescribable feeling," she remarks. "It has been an honor to take part in the development and growth of Armenia's healthcare sector when it comes to COVID-19."
Her supervisor, Lena Nanushyan, concludes that Chiloyan has been the embodiment of the change that IRI delivers effectively, consistently, and comprehensively.
Top