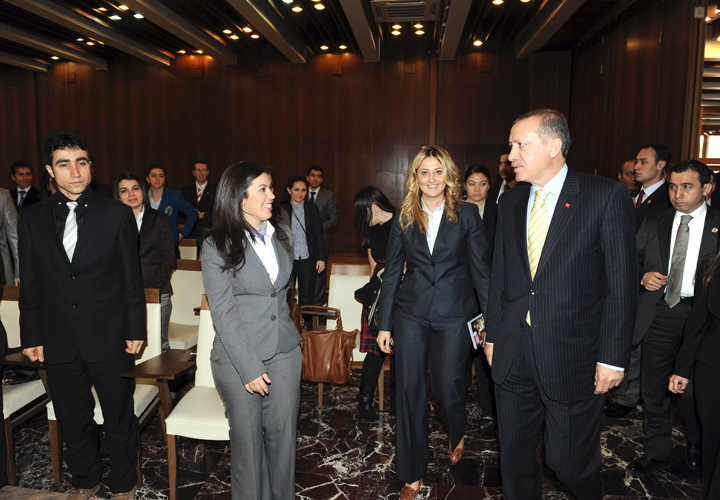 The International Republican Institute (IRI) sponsored its fifth capital internship program in Ankara from January 24 through February 13, 2009. Forty university students were selected from a nationwide pool of nearly 600 applicants. IRI hosted the internship in cooperation with the Turkish Parliamentary Association, an Ankara-based, nonpartisan organization composed of former and current parliamentarians committed to strengthening parliamentary traditions and Turkish democracy.
During the three-week program, interns were placed in Turkish parliamentary commissions on the environment, international relations, constitutional affairs and education policy. The commissions are equivalent to U.S. Congressional committees. Other participants had the opportunity to intern with Turkey's political parties, including the Justice and Development Party (AKP), Nationalist Movement Party, Democrat Party (DP) and Democratic Left Party (DSP).
The interns were also able to visit with political party leaders, including Prime Minister Recep Tayyip Erdogan from AKP, Numan Kurtulmuş, President of the Felicity Party; Zeki Sezer, President of DSP; Süleyman Soylu, President of DP; and Salih Uzun, President of the Motherland Party. Participants were able to ask questions and listen to party strategies for the March 2009 local elections. The party leaders also took time to offer the interns individual advice on preparing for careers in politics.
Each week interns participated in professional development workshops. During these weekly workshops, interns heard from guest lecturers about the legislative process. Speakers included Dr. Seref Iba from the Parliamentary Department on Decisions and Laws; Osman Can, reporter from the Constitutional Court; Ahmet Iyimaya, President of the Justice Commission, and Burhan Kuzu, President of the Constitution Commission.
In the third week of the program, interns took part in a model parliament. Applying lessons from their internships and weekly workshops, students drafted and debated mock legislation. The model parliament provided an excellent opportunity for participants to draw on their experiences in Ankara and gave them new insights into how decisions are made in the democratic process.
Top