Europe Whole and Free Leadership Institute Connects Young Leaders in Countries Undergoing Democratic Transitions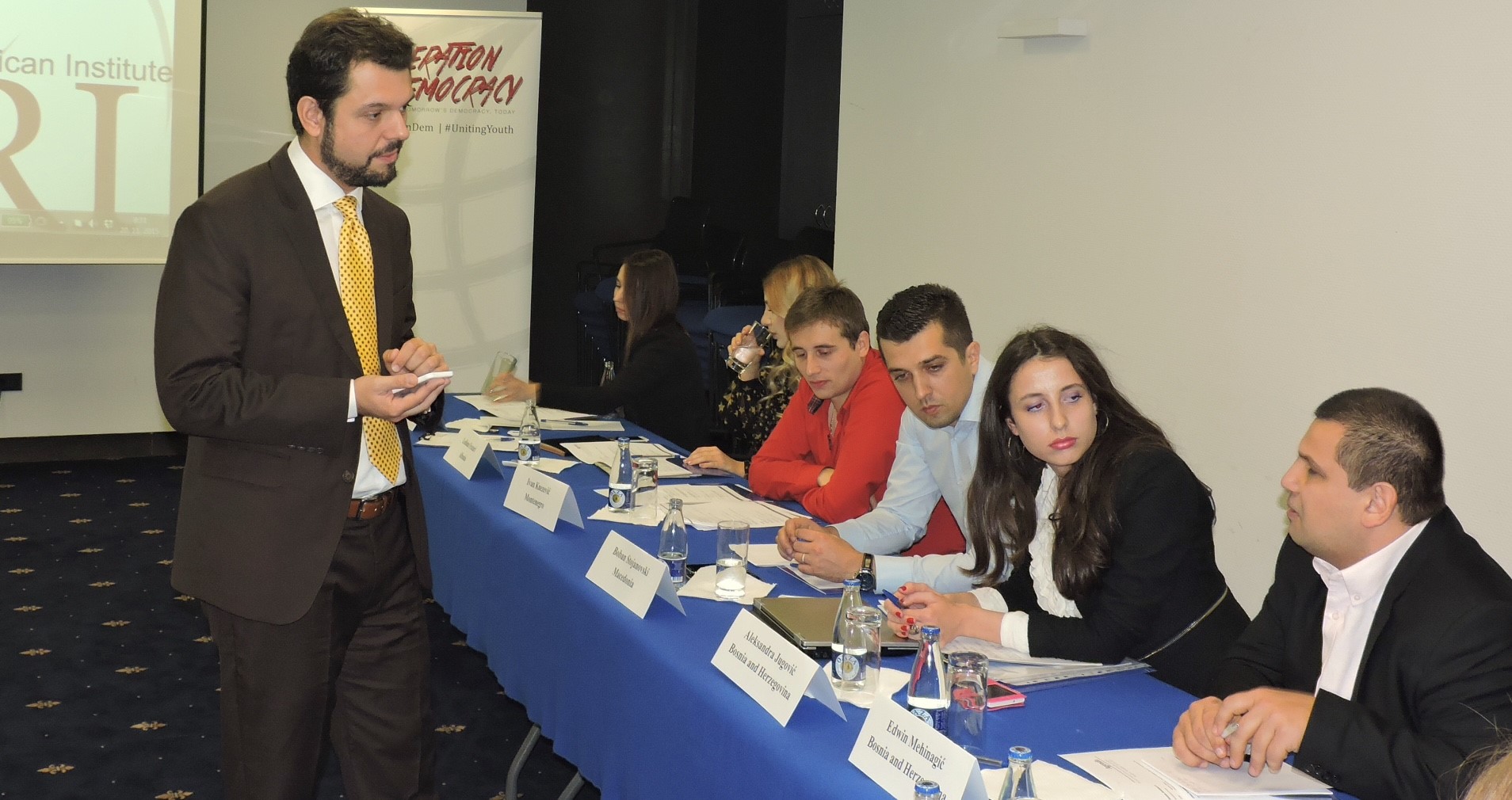 Washington, DC – The IRI today launched a new leadership institute in Europe to engage young people in their country's political process and give them the skills and tools to take on greater leadership roles within their political parties.
The Europe Whole and Free Leadership Institute (EWFLI), which takes its name from the May 31, 1989 speech by President George H.W. Bush in Mainz in which he laid out a vision of a post-cold war Europe governed by principles of democracy, freedom and the rule of law, will connect young leaders from countries that have signed association agreements with the European Union from the Western Balkans, Georgia, Moldova and Ukraine. Through EWFLI workshops on topics such as communications, campaigning, governance and accountability, participants with gain the skills they need to help lead their parties and countries reform efforts.
"While much of Central Europe has realized a successful democratic transition over the past 25 years, the Western Balkans and former Soviet republics have seen a much more difficult path," said Ambassador Mark Green, president of IRI. "Through IRI's new Europe Whole and Free Leadership Institute, we will build on the work of Generation Democracy and equip young people throughout the region with the tools and skills they need to help lead their country's transition."
The launch of EWFLI took place in Sarajevo, Bosnia and Herzegovina, where IRI kicked-off the first of the institute's three-day seminars. This first seminar features Andrius Kubilius, former prime minister of Lithuania; Heidi Nordby Lunde, a member of the Norwegian Parliament; and Lana Prlic, deputy secretary general of Bosnia and Herzegovina's Social Democratic Party and herself an alumna of IRI's programs in the region.
During the three-day event, participants will attend sessions on how to master the transition from activist to candidate and from candidate to elected official; how to govern democratically and develop sound policies that respond to citizens' concerns; and how to lead reform efforts.
Generation Democracy is a global coalition of committed, politically active young people and more than 200 youth organizations with the drive to make a difference in their communities. The network links youth with their peers in other countries to share ideas and best practices on increasing political and civic participation and giving youth a greater voice in the governance of their communities. Follow Generation Democracy @IRIGenDem and on Facebook to stay connected and to learn more about the network.
###
Top