IRI & NDI Deploy Joint International Delegation to Assess Pre-Election Environment in Nigeria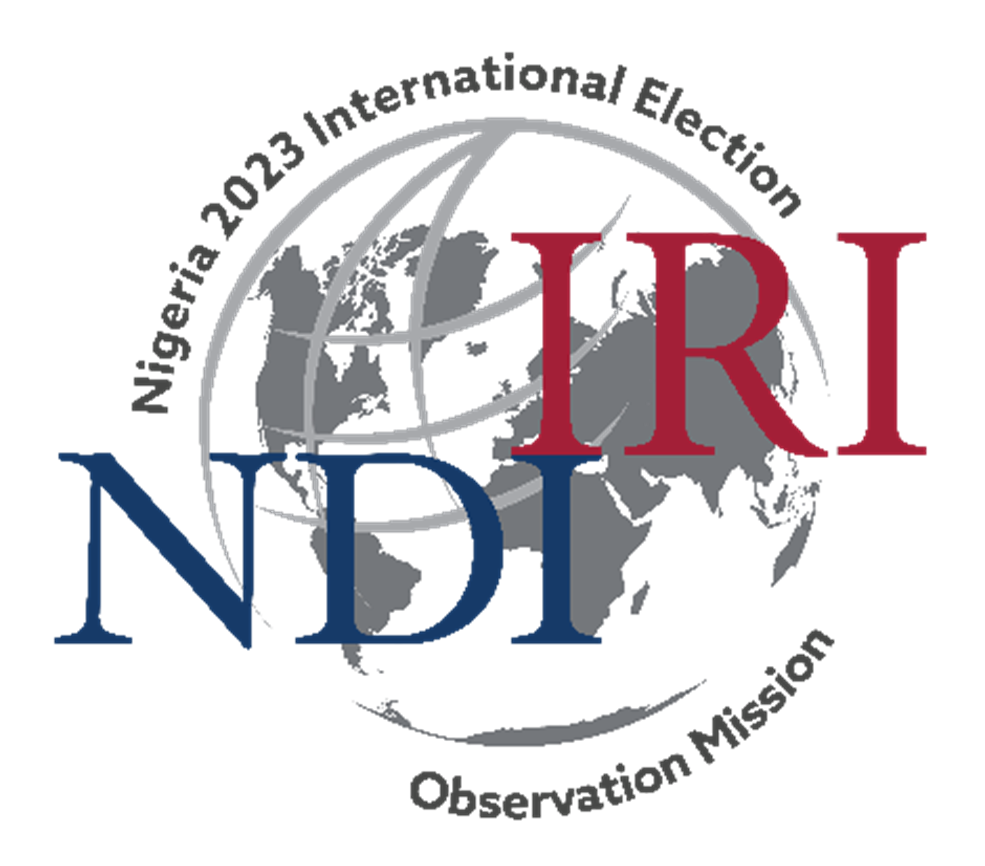 Abuja, Nigeria – The National Democratic Institute (NDI) and the International Republican Institute (IRI) are deploying a joint pre-election assessment mission to assess the pre-election environment for the upcoming general elections in Nigeria, scheduled for February 2023. The delegation will highlight positive steps already underway as well as offer practical recommendations that can still be implemented to enhance electoral integrity.
The pre-election assessment mission will be led by Frank LaRose, Secretary of State for Ohio (USA), and composed of four other international electoral experts. This high-level delegation will visit Nigeria from July 13 to 22, 2022 to meet with the Independent National Electoral Commission (INEC), political parties, civil society organizations and other stakeholders in Abuja to assess election preparations and explore ways of fostering peaceful and credible polls in the country. As part of its assessment of the leadup to the 2023 elections, the delegation will also travel to Osun to learn from the July 16 off-cycle gubernatorial election.
"Making the 2023 elections more inclusive, transparent, and accountable would put Nigeria back on course to be one of sub-Saharan Africa's leading democracies," said Secretary LaRose. "Our mission highlights the importance of these elections to the future of Nigerians and the continent, while also demonstrating international support for credible and peaceful polls that reflect the will of the people."
Secretary LaRose is the chief elections officer for the state of Ohio where he oversees electoral proceedings. Prior to being elected to statewide office, Secretary LaRose served two terms in the State Senate where he spearheaded efforts to increase government transparency and efficiency in the areas of elections administration and regulatory reform. Secretary LaRose has received numerous awards, including Legislator of the Year in 2016 and Business Champion Award, and served in the U.S. Special Forces as a Green Beret.
The delegation will also include Honorable Dr. Bernadette Lahai, former minority Leader of the Sierra Leone Parliament (Sierra Leone); Dr. Christopher Fomunyoh, senior associate and regional director for Central and West Africa at NDI (Cameroon); Albert Kofi Arhin, national coordinator of the Coalition of Domestic Election Observers and former director of Elections, Registration and Demarcation at the Ghana Electoral Commission (Ghana); and Jenai Cox, regional deputy director for Africa at IRI (USA).
The mission's findings and recommendations related to the 2023 elections will be presented at a press conference in Abuja on July 22, 2022.
NDI and IRI will conduct a second pre-election assessment later this year, and will jointly deploy international observers to the February 2023 presidential and legislative elections.
IRI and NDI have organized more than 200 international election observation missions around the globe, earning a reputation for impartiality and professionalism. The NDI-IRI mission to Nigeria will conduct its activities in accordance with the Declaration of Principles for International Election Observation and Code of Conduct adopted by the United Nations in 2005 and will base its findings and recommendations on Nigerian laws and on international standards for elections. All activities will be conducted on a strictly nonpartisan basis and without interfering in the election process.
###
A nonprofit, nonpartisan organization, IRI advances freedom and democracy worldwide by helping political parties to become more responsive, strengthening transparent and accountable governance, and working to increase the role of marginalized groups in the political process – including women and youth.
NDI is a nonprofit, nonpartisan organization working to support and strengthen democratic institutions worldwide through citizen participation, openness and accountability in government. More information is available at www.ndi.org.
Top