Sixty-four journalists have been killed so far in 2018. Washington Post columnist Jamal Khashoggi is the latest to make headlines and his death is emblematic of the current decline in press freedom around the world.
Although previously close to the Saudi royal family and advisor to the government, Khashoggi was a known critic of the Crown Prince Mohammed bin Salman and had been living in self-imposed exile. On October 2, he arrived for an appointment at the Saudi Consulate in Istanbul, Turkey to acquire the documents to confirm his divorce. Conflicting stories were reported when Khashoggi never returned, but Saudi Arabia confirmed his death two weeks later.
Days after Khashoggi's killing, Viktoria Marinova, the host of a new talk show for investigative reporters, was raped and murdered in Bulgaria and Al-Masdar reporter Zaki al-Saqladi was shot in front of his home in Yemen.
The recent cases, however, are all too familiar. In February of this year, 27-year-old investigative journalist Jan Kuciak was murdered in Slovakia. Covering financial crime, fraud and corruption, Kuciak was investigating ties between high profile politicians and the mafia. Seven months later, three people were charged with the murder of Kuciak and his fiancée Martina Kusnirova.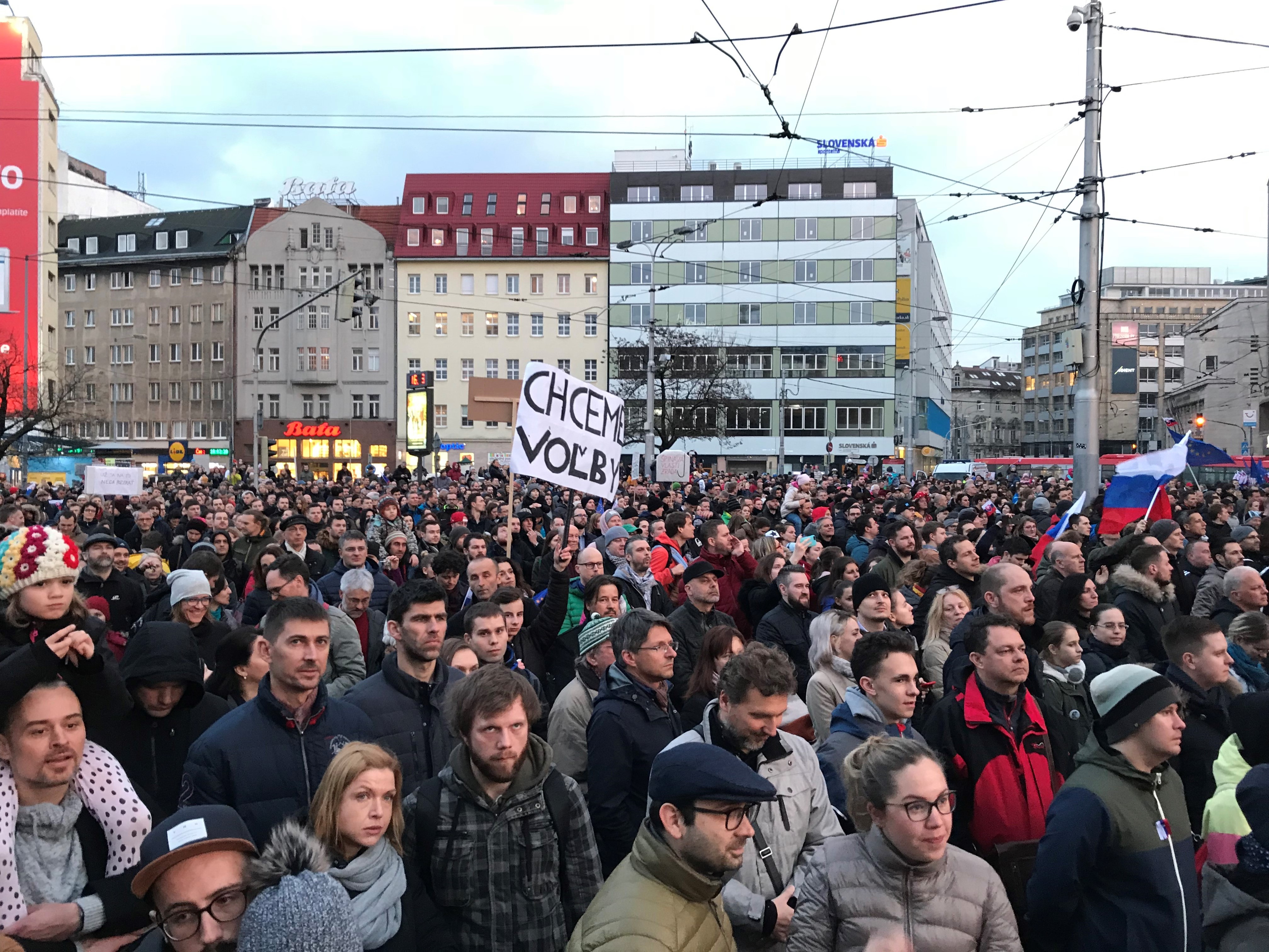 Threats to journalists are just one indicator of declining press freedom. Media monitoring, censorship and crackdowns also suggest government control of the news. In this week's news alone, French media are fighting to maintain their press room in the presidential palace and misinformation is circling around a migrant caravan from Honduras.
Crackdown on press freedom often indicates the start of democratic backsliding. When I interned at an Anglophone newspaper in Cameroon's French-speaking capital in 2015, journalists complained of censorship. Three years later, the country just re-elected 85 year-old President Paul Biya for a seventh-term following a year and a half of violence and a 94-day government shut down of the internet.
According to Freedom House's Freedom of the Press 2017 report, "global press freedom declined to its lowest point in 13 years in 2016 amid unprecedented threats to journalists and media outlets in major democracies and new moves by authoritarian states to control the media, including beyond their border." The same report states that only 13 percent of the world's population enjoys free press.
Free press guarantees the safety of journalists and ensures accurate, complete coverage of political news. It protects reporters from state intrusion and any legal or economic pressures. When media is protected under these laws, citizens are informed voters and journalism is transparent. This decreases the risk of corruption and ultimately makes the nation safer.
The recent cases of journalist killings highlight the current threat to global press freedom. As part of IRI's efforts to ensure elections count, we support media efforts to report accurate information and empower people to have a voice. Our election observation missions, such as the recent IRI-NDI joint mission in Zimbabwe, strengthen the ability of traditional and non-traditional media ahead of the elections to provide the public with accurate information ahead of elections. Through efforts to counter disinformation in Tanzania, train journalists in Mongolia and encourage social inclusion in Guatemala, we assist countries to create a foundation for democracy to prosper.
The current attacks on worldwide freedom of the press are a threat to global democracies. When autocratic regimes repress information and journalists feel threatened, citizens are uninformed about political reforms. International outcry and local protests in response to Khashoggi and Kuciak's deaths, however, offer glimpses of hope for free speech and journalist protection.
Top