Moldova Women's Forum: Supporting the Next Generation of Women Leaders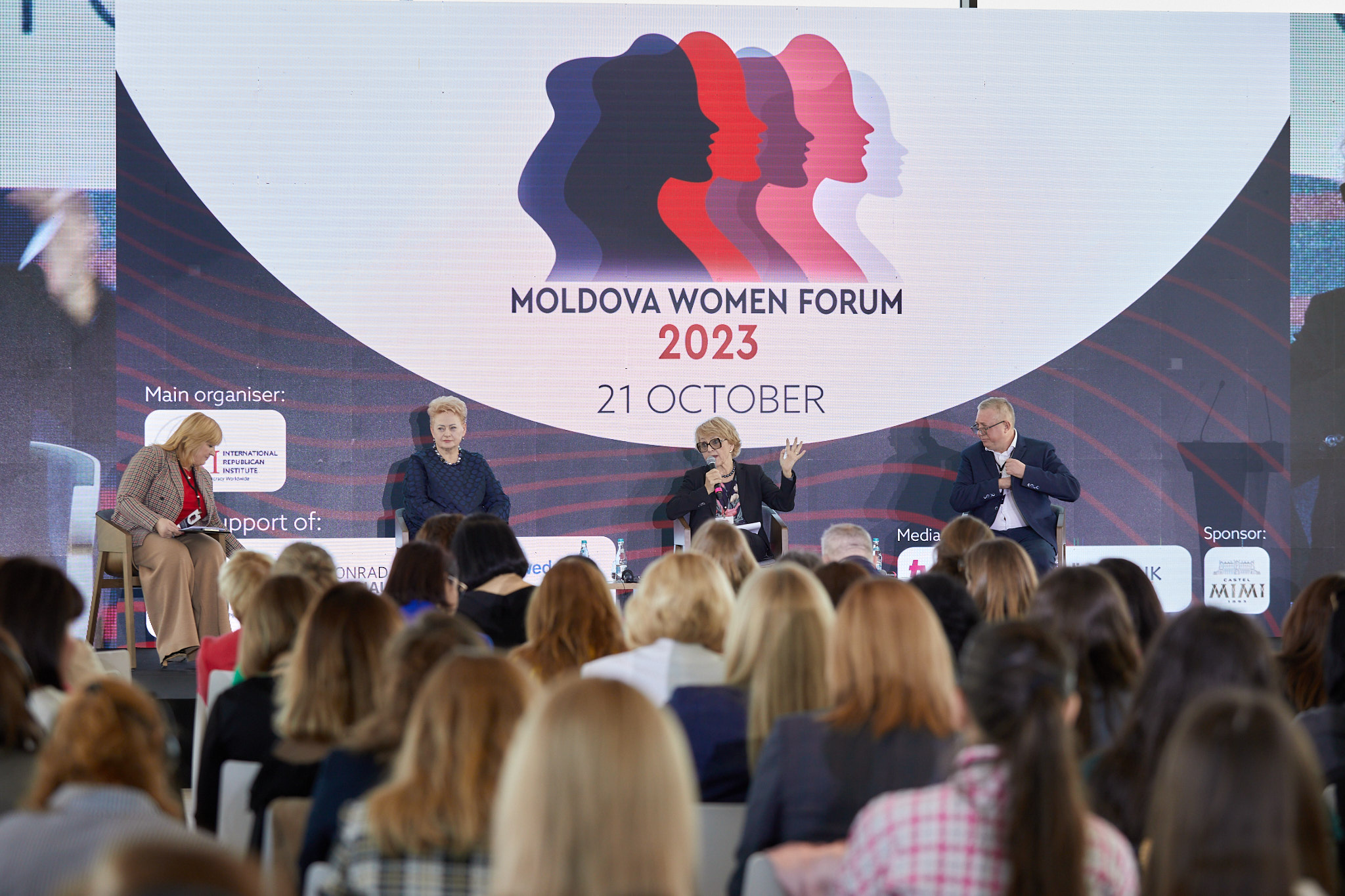 The International Republican Institute (IRI) hosted its inaugural Moldova Women Forum on October 21 at Castel Mimi outside of Chisinau, Moldova, bringing together more than 200 participants to spotlight how women can shape Moldova's democratic and European future.
The Moldova Women Forum comes as Moldova received EU candidate status this year and seeks to implement reforms necessary for European accession. By empowering and enabling involvement in politics, Moldovan women act as agents of change who will shape the future of their country by being actively involved in the process. Moldova aims to join the EU by 2030 and female political participation will be key in reaching this goal.
Moldovan President Maia Sandu headlined the forum, emphasizing the involvement of women in Moldovan politics. "The voice of women from Moldova is strong and is heard," Sandu said. "In parliament, we have 40% women lawmakers and every fifth mayoralty from our country is led by a woman." Other panels welcomed international women leaders, such as Dalia Grybauskaite, former president of Lithuania, Danuta Hübner, Chair of the European Parliament Constitutional Affairs Committee, and Sviatlana Tsikhanouskaya, activist and Belarusian opposition leader.
While women's political representation increased in recent years, thanks to gender quota legislation, Moldova still faces challenges of gender inequality in areas like economic opportunity and healthcare access, according to a 2022 gender assessment by the UN.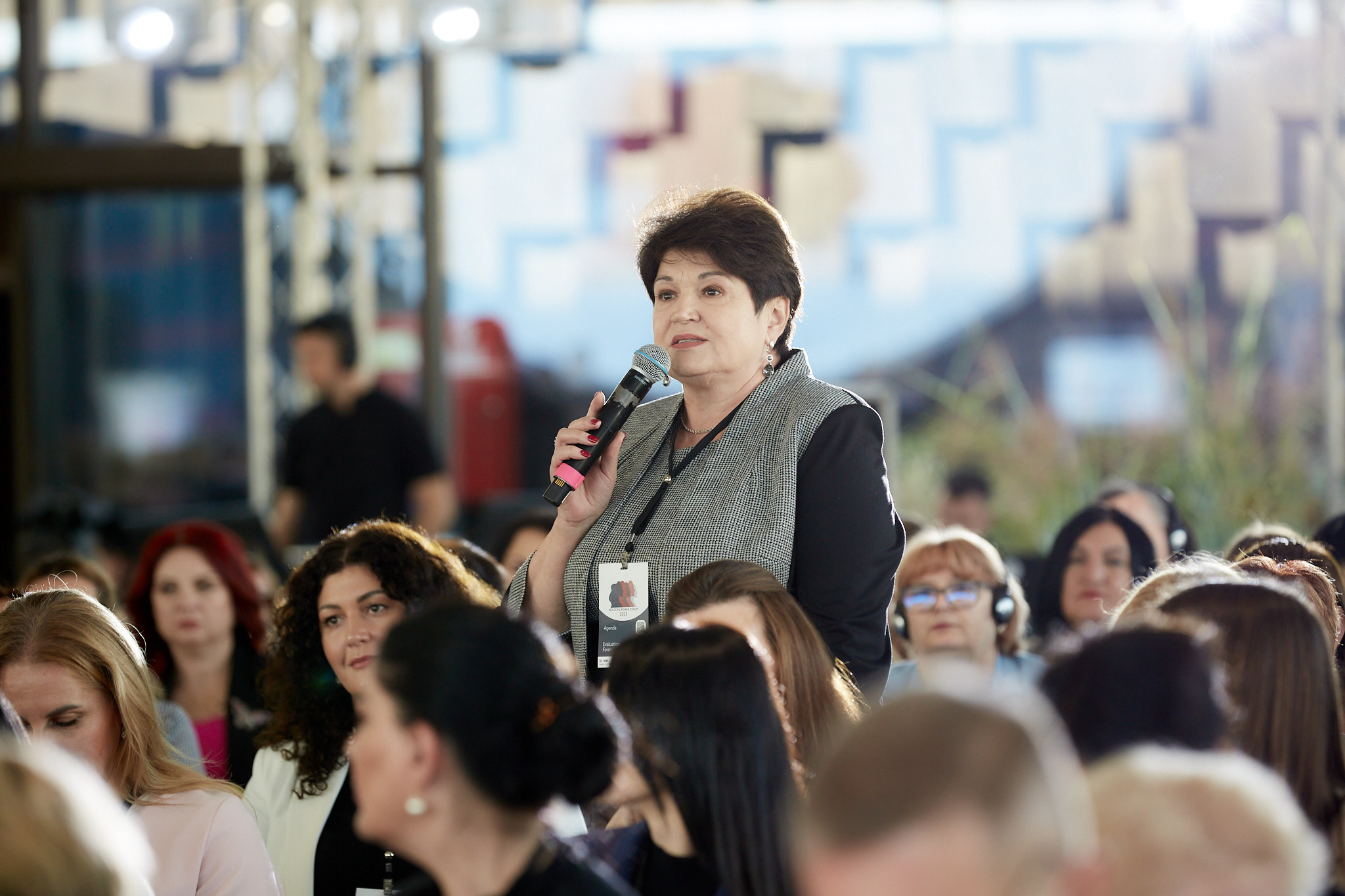 The forum hosted various panels, highlighting women's role in politics from the local to the international level. The forum also explored common issues women face today, such as domestic violence, hate speech, and economic inequality. Domestic and international speakers spoke about their experiences in politics, unique challenges women face as politicians, and how to navigate them. As noted by participant Ambassador Katarina Fried, Sweden's Ambassador to Moldova, "safeguarding democracy and empowering women go hand-in-hand." The Moldova Women Forum is part of IRI's larger goal of advancing women's involvement in democratic politics. IRI works to bring together active women leaders from political parties and women's advocacy groups to support women's empowerment and social advancement. By convening women from multiple political parties to discuss areas of common interest, IRI provides women in Moldova the partnerships and tools necessary to enact political change, especially as local elections take place on Sunday, November 5.
As opportunities for women in politics rise, IRI will sustain support for political parties to increase their female member participation rates by conducting specialized trainings and strengthening political parties' established women's organizations. IRI plans to host a second Women's Forum in 2024 to maintain the momentum for supporting women's engagement in Moldovan politics and a future in the European Union.
Top