On June 26, 2017, Mongolians will go to the polls to vote in presidential elections amid mounting frustrations over an ongoing economic crisis and dissatisfaction with political parties.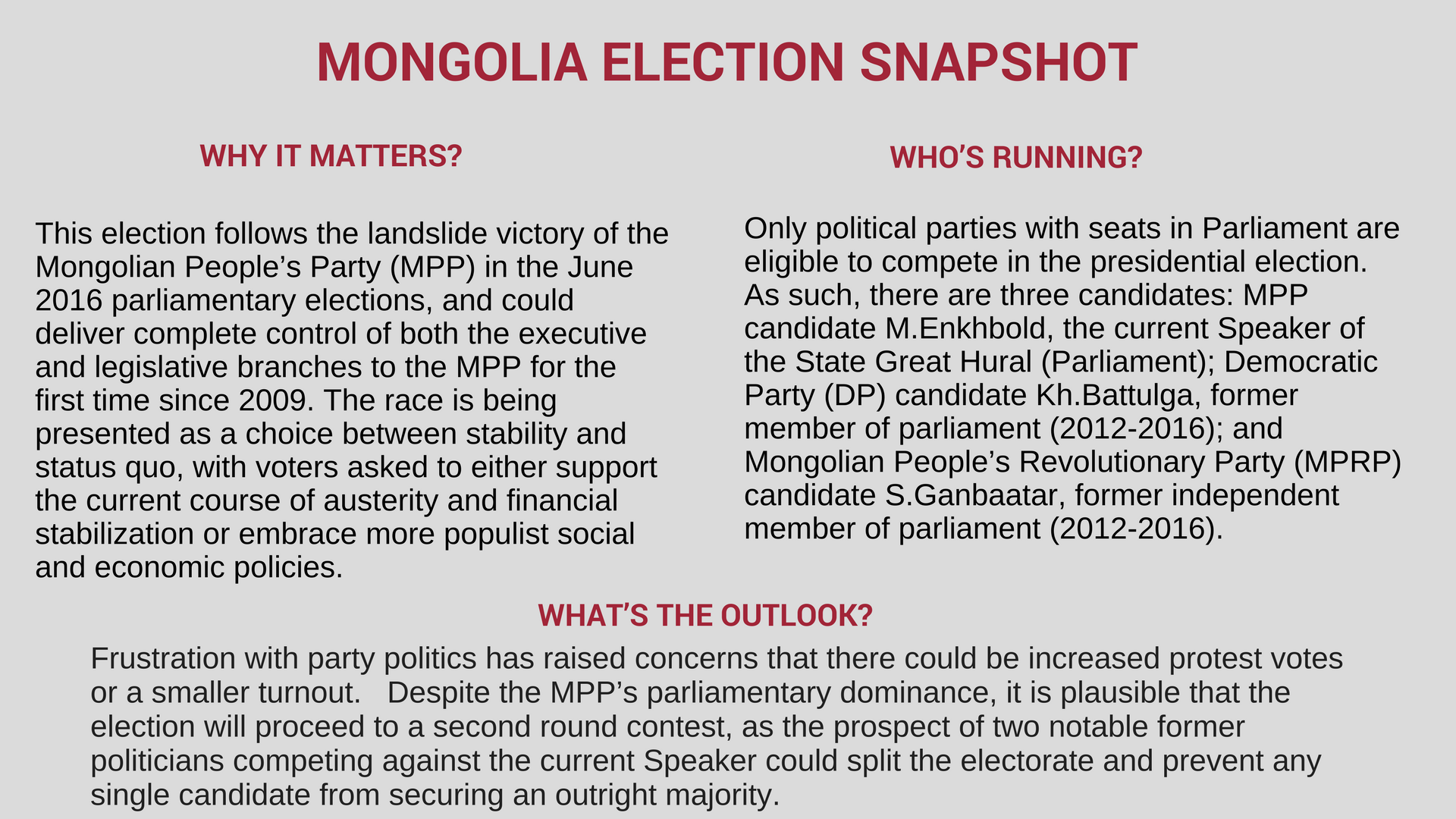 CURRENT CONTEXT
Mongolians have become increasingly frustrated by the economic situation, and consistently report that their personal financial situation has worsened, according to IRI's most recent public opinion survey. The MPP-led government's negotiations with the International Monetary Fund (IMF) to secure a $5.5 billion bailout have also provoked criticisms, specifically in relation to the reduction, elimination or means-testing of some social welfare benefits and the introduction of a progressive income tax.
ELECTION OUTLOOK
There is no clear front-runner for the presidential election. Although both Ganbaatar and Battulga have previously been highly visible public figures, neither were able to retain their seats in parliament last year; and while Enkhbold is well-known, he is distinguished more by his influence within the MPP than by his individual public profile. The election is expected to be orderly and well-administered. In the event of a runoff contest, the second round will be held within 14 days of the announcement of the results of the first round of voting. However, because the elections commission has a 10-day window to announce the results, it is possible that a new president will not be elected until late July.
Top