Promoting Post-Election Accountability in Mongolia, Women Civil Society Leaders Call for Political Accountability Together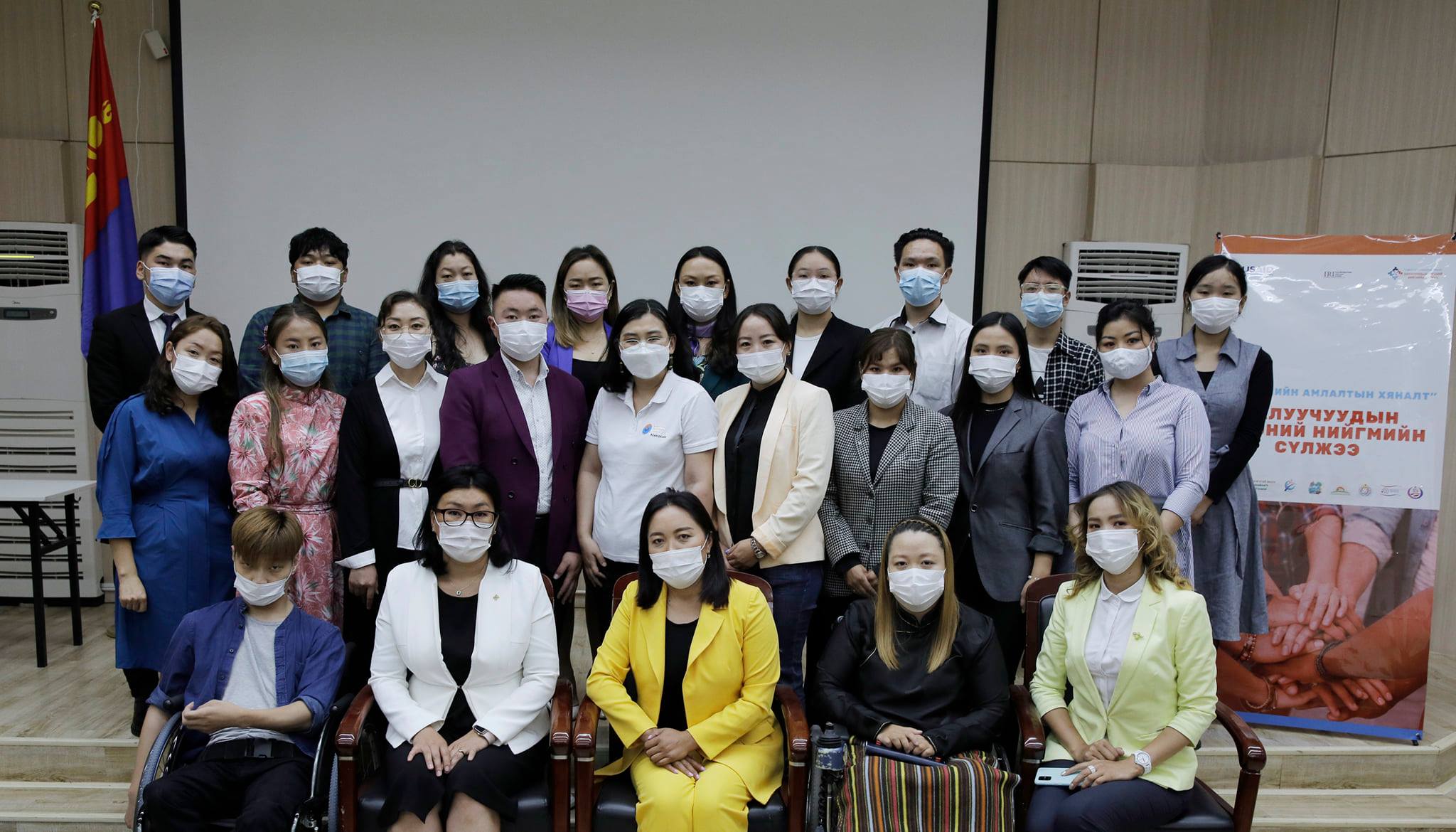 Following International Women's Month, the International Republican Institute (IRI) is highlighting our work across the world to elevate the role of women in politics and civil society. In Mongolia, women civic leaders have transformed the culture through advocacy initiatives and calls for collaborative public policy and political accountability.  
Civil society engagement around relevant and pressing policy issues is a key part of making democracy accessible worldwide. Women play an outsized role in civil society, making up about 80% of the civil society workforce in Mongolia. However, despite a legacy of robust political participation by women due to higher voter turnout rates and comparatively strong rankings on gender equality indices, women's priority issues such as political participation remain largely overlooked in the policymaking process.
In any free and open society, civil society is a bridge between the government and citizens, yet in Mongolia that promise is not being realized. According to IRI's latest nationwide survey, an overwhelming majority of Mongolians believe that political participation is important, but most (72.5%) believe that ordinary citizens are unlikely to have any influence. Compared to those (29% and 23%) who respectively believe social media and protests can influence decision-making, very few (8%) think that civil society can. To improve this dismal reality, women-led civil society organizations (CSOs) are championing a more civically engaged and accountable political culture through groundbreaking initiatives.
Under the USAID-funded Strengthening Women and Youth Engagement in Electoral and Political Processes (SWYEEPPM) program, IRI, MONFEMNET National Network and Youth Policy Watch brought together more than 300 representatives from civil society, local government, and parliament to foster a stronger culture of deliberation. Through this, elected officials have expressed support for civil society-led initiatives and committed to collaboration in the policymaking process. For instance, Member of Parliament Ts. Munkhtsetseg and MONFEMNET co-hosted a multi-stakeholder dialogue on the Law on Political Parties to include more diverse voices in the discussion.
In addition, other State Great Hural (SGH) Women's Caucus members engaged to work with CSOs on women's priority issues. Member of Parliament D. Sarangerel, head of the Women's Caucus, underlined the importance of having diverse voices during the legislative development process and is pushing for a higher gender quota in elected offices in a bill that will be deliberated on soon in Parliament. Through such collaborations, IRI has established functional linkages between CSOs and elected officials to collaborate on public policy development around priority issues that affect women, increase their participation in decision-making, and call for political accountability.
Empowering civil society and promoting the political participation of women is not only imperative for sustaining commitment to democratic values but will also serve an invaluable role in supporting democratic governments to deliver on public demands for transparency and accountability.
This year marks IRI's 30th anniversary of continuous programming in Mongolia. Through innovative programming such as SWYEEPPM, IRI continues to build upon its legacy as a reliable partner, dedicated to supporting Mongolia's democratic journey.
Top