On Wednesday, the International Republican Institute (IRI) hosted its third annual Lorne Craner Memorial Lecture. The event opened with remarks from IRI Board Member Peter Madigan, who offered memories of the legacy of former IRI President Lorne Craner and introduced members of the Craner family who were in attendance. During the program, IRI President Daniel Twining sat down to discuss America's leadership in the world with David McCormick, former CEO of Bridgewater Associates and former U.S. Senate Candidate.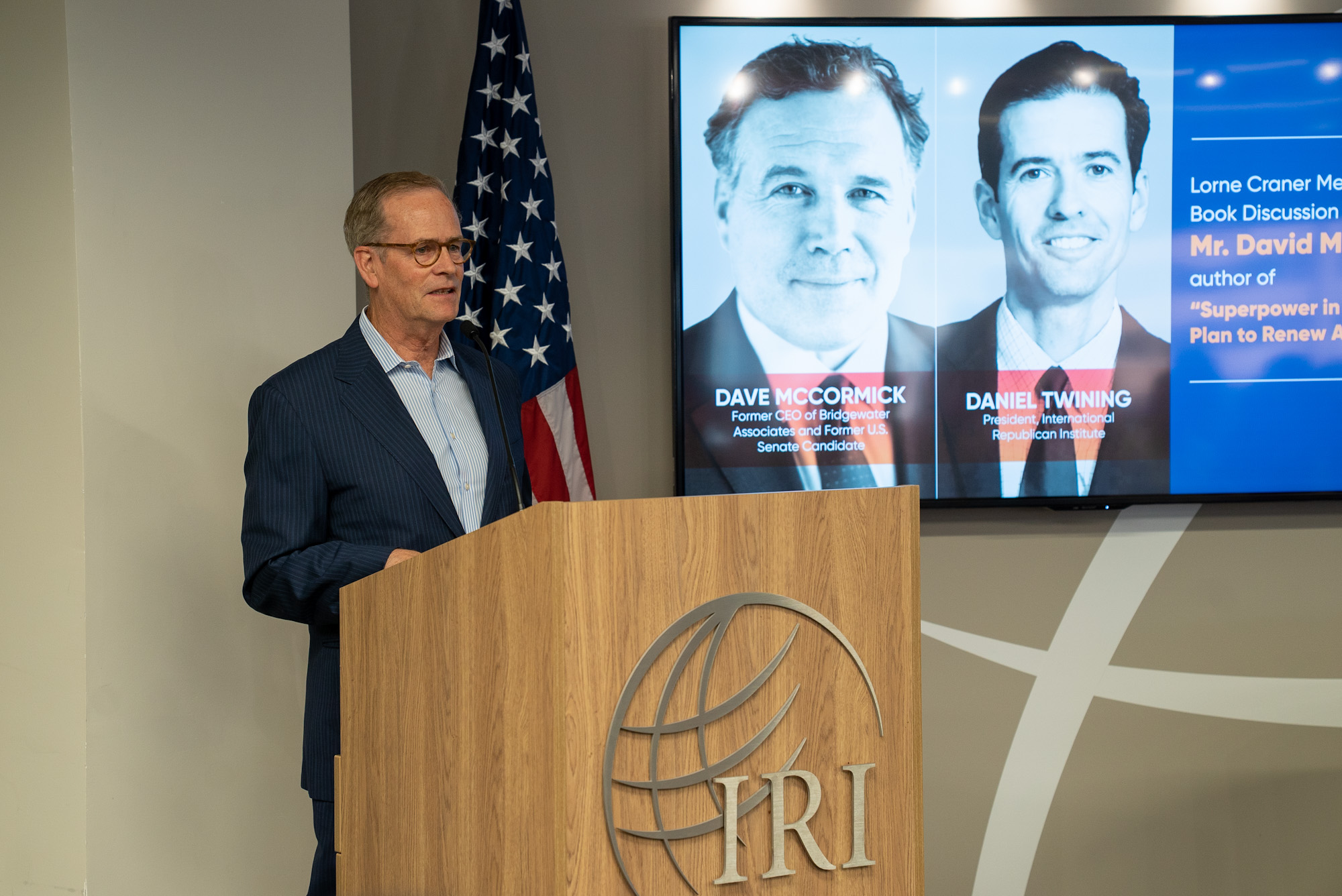 Mr. McCormick recently published a new book, Superpower in Peril: A Battle Plan to Renew America, which discusses how America can reverse its decline on the world stage, educate its citizens, confront China, and secure its future. "Our institutions are in decline," says McCormick. "Certainly, the confidence Americans have in our institutions is in decline. We need leaders to turn those institutions around." The book offers leadership lessons on how Americans can do just that.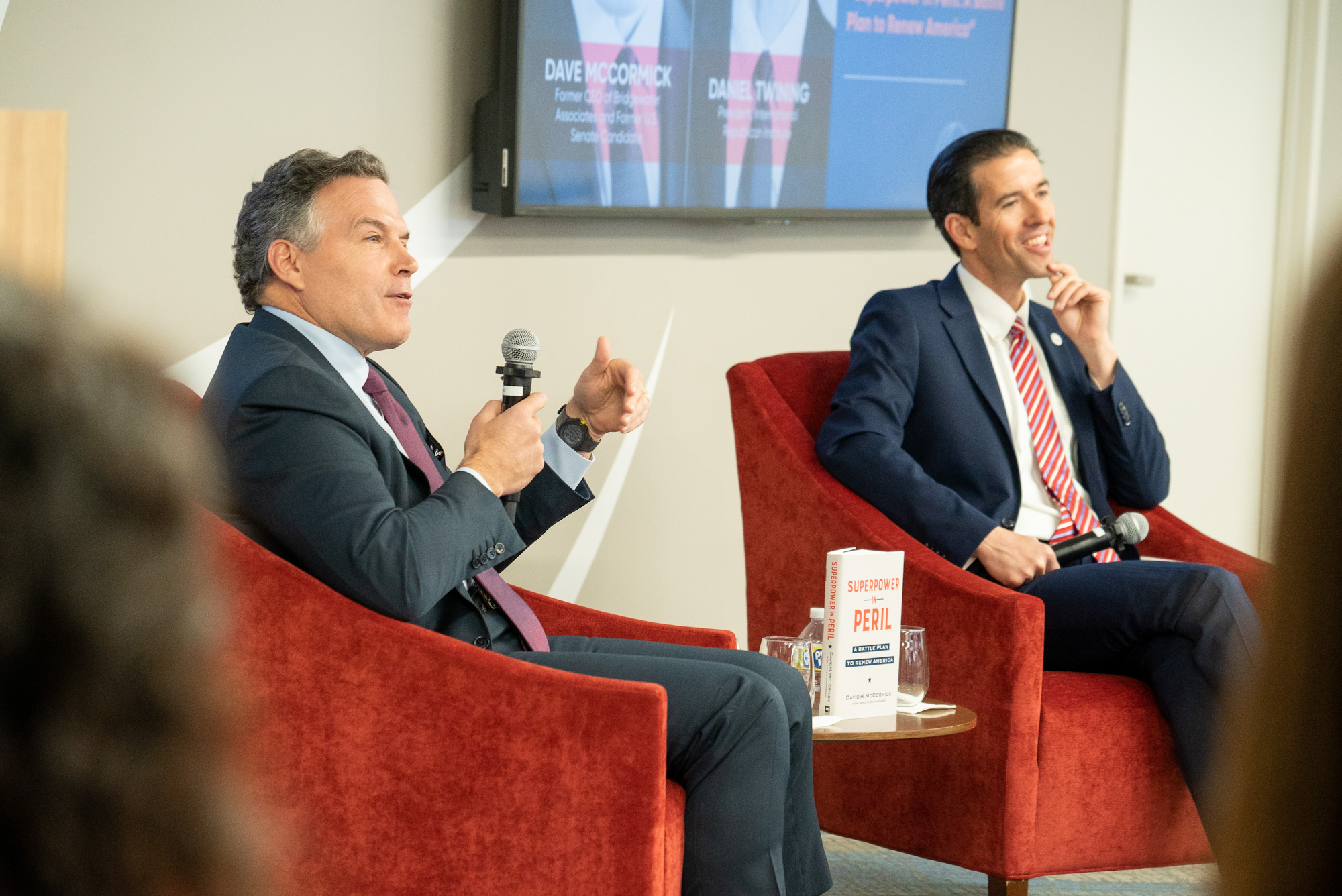 McCormick's career has taken him from military service to the C-suite at the world's largest hedge fund to senior government leadership. Along the way, he has gained a comprehensive understanding of the United States' position in the global order and how its leadership and policy decisions will affect the future. When asked about characteristics of a good leader, McCormick emphasized that failure is okay as long as you learn from the failure.  
Later, when Twining asked McCormick about the primary downfall of autocratic, dictatorial leaders, McCormick remarked that governments are conceived to champion freedom and individual liberty. "The alternative model is unsustainable," said McCormick. "But we should not take comfort in China's model being unsustainable over time." There is substantial work that needs to be done to improve America's role in the world, specifically in the technology sector, to combat Chinese and other authoritarian regimes' advancement.
The conversation concluded with an audience Q&A, where McCormick answered questions about how Americans might be inspired to turn the direction of their country around and what are concrete actions policymakers, members of the military, and constituents alike can take to make a real change.
"The stakes are high," concluded McCormick. "The time to act is now."
Top