In our fourth episode of "Global," we're speaking with Nobel Peace Prize laureate and former President of Timor-Leste JoséRamos-Horta; author of East Timor: The Price of Liberty Damien Kingsbury; and IRI Senior Advisor for Asia Johanna Kao.
Take a look at the background information below to find out more about the fascinating island of Timor-Leste.
Let's start with basics. Where is Timor-Leste located geographically?
Great question! Timor-Leste is located at the bottom of the Indonesian archipelago and lies between the South China Sea and the Indian Ocean, about 500 miles north of Australia It is slightly larger than the state of Connecticut.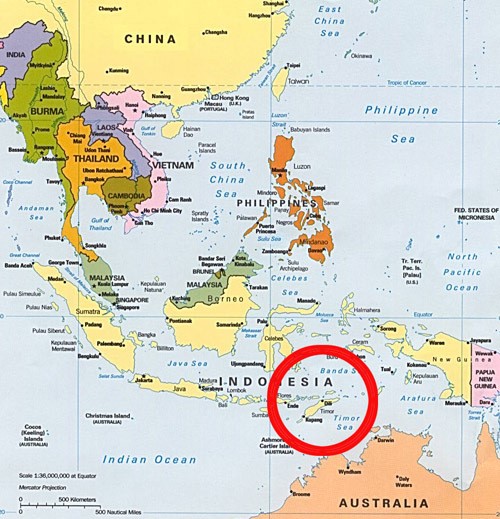 Could you tell me a little more about José Ramos-Horta?
José Ramos-Horta was born in 1949 in Dili, Timor-Leste to a Timorese mother and Portuguese father. Actively involved in the decolonization movement, Ramos-Horta was appointed Foreign Minister in November 1975 after Timor-Leste declared its independence from Portugal. On December 4, 1975, Ramos-Horta made an important trip to New York City to gain international support for his new country. However, just three days later Indonesia invaded, forcing Ramos-Horta into exile where he spent the next 24 years fighting tirelessly for his country's right to self-determination. The youngest diplomat in UN history, Ramos-Horta became the leading international spokesman for Timor-Leste's cause, lobbying the United National Security Council and governments around the world to bring attention to the atrocities being committed in Timor-Leste. Winning the Nobel Peace Prize in 1996, Ramos-Horta was instrumental in the call for a United Nations-supervised vote for independence which was held in 1999. If you've listened to the podcast, you know the end of the story. If you haven't listened yet, check it out HERE.
Ramos-Horta returned home in December 1999, was appointed Prime Minister in 2006 and was elected President of in 2007. He survived an assassination attempt in 2008, but continued to carry out his presidential duties and remained committed to ending poverty until the end of his term in 2012. IRI is proud to have José Ramos-Horta as a member of our International Advisory Council.
Can you tell me more about Damien Kingsbury's book?
East Timor: The Price of Liberty illustrates the trials that the people of Timor-Leste have undergone in their long struggle for independence, and the consequences that persist to this day. This book places Timor-Leste within the context of other post-colonial states, exploring the difficulties that most of them have faced in coming to grips with their newfound freedom.
Johanna Kao had great insights about Timor-Leste. Is there somewhere I can read more about the island from her perspective?
Johanna (we call her Jo) has been working with IRI for over 15 years. She opened our Dili office in 2000, before Timor-Leste was even a sovereign state and just weeks after the Indonesians withdrew. Check out Jo's blog HERE where she gives a firsthand account of arriving in Dili amid the wreckage and ruin. She also wrote Celebration and Sacrifice: Timor's Bittersweet Anniversary, which talks about Timor-Leste's road to freedom. Finally, she highlights our work with Timor-Leste's youth in Tomorrow's Leaders in Timor-Leste.
Top