WDN Bolsters Nigerian Women's Political Leadership in the Wake of Legislative Disappointment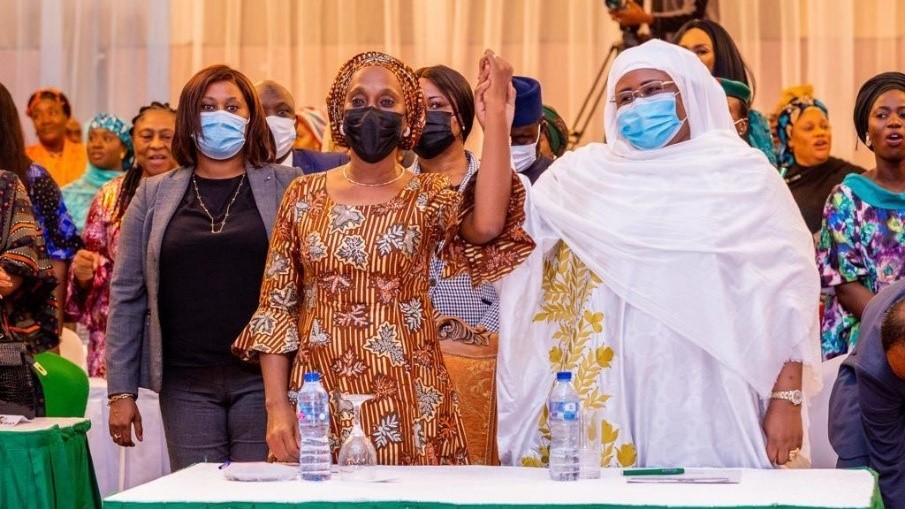 With the general elections just a year away, early 2022 offered hope for the adoption of legislation that would have bolstered women's equal rights under the law and promoted their representation in political office. However, days before people around the world celebrated International Women's Day in March, the Nigerian National Assembly (NASS) rejected five proposed initiatives, collectively dubbed the "Gender Bills," despite support from women political leaders and civil society organizations (CSOs). This raises the question: what led to the Gender Bills' demise, and what comes next in the pursuit of greater gender equality and political inclusion?
Gender Bills Rejected by the NASS
| Bill | Topic | Target Issue | Remedy |
| --- | --- | --- | --- |
| 35 | Reserved Seats | The Constitution establishes the number of seats available in the Senate and House of Representatives but makes no mention of reserved seats for a marginalized group | Create a total of 111 additional seats reserved for women at the NASS |
| 36 | Citizenship | The Constitution provides for the extension of citizenship rights to a Nigerian man's foreign-born wife while making no reference to a similar path to citizenship for a Nigerian woman's foreign-born husband | Provide an avenue for citizenship for foreign spouses of Nigerian women |
| 37 | Affirmative Action | Political parties must ensure members of their executive committee or other governing body reflect the federal character of Nigeria, though no specific provisions seek to address women's underrepresentation | Ensure ≥35% of political party administration and appointed positions are women |
| 38 | Indigeneship1 | Indigeneship is solely granted to a man's wife based on his home state, but not a wife's husband based on her home state | Allow for a woman to be an indigene of her husband's state and run for that state's public offices after five years of living there |
| 68 | Quotas | The Federal Character Principle makes no provision that seeks to address women's political underrepresentation | Ensure women constitute ≥35% of federal and state executive councils or ministerial and commissioner positions |
| | | | |
1Indigeneship relates to one's sense of belonging to a particular location (i.e., geographic state). Currently in Nigeria, an indigene status may be acquired by birth or being a man's wife.
The rejection of the Gender Bills can be traced to the patriarchal norms and gender roles embedded in Nigerian society and religious life where men are seen as the dominant figure in both public and private spheres. Institutions of power, such as political parties, do not see women as being sufficiently meritorious to run for office, and men interpret attempts to advance gender equity as a relinquishment of privileges to which they were previously entitled and accustomed.
Other countries in the region have already made progress on similar legislation. For example, Angola, Burundi, Eritrea, Rwanda, Uganda, and Tanzania have quotas enshrined within their constitutions or electoral law and far surpass Nigeria's level of women's political representation.2 Yet, much of the movement toward the adoption of gender quotas in the continent occurred in the 1990s and early 2000s. This effectively confined discussions surrounding Nigeria's Gender Bills to a national issue, not benefiting from any sort of bandwagon effect that could have put greater pressure on elected officials to join other countries in passing gender-equitable legislation.
2Most of these countries have also adopted a proportional representation system, which has proven to result in more women getting elected into office versus first-past-the-post voting, which is used in Nigeria.
[The NASS] missed a golden opportunity to redesign Nigeria's political landscape by enshrining landmark legislation that promotes inclusion and provides women with the legal backing to gain equitable representation…

Godwin Obaseki, Edo State GovernoR
Following the rejection of the legislation, protests erupted in Abuja, with many women claiming "they are effectively regarded and treated as second-class citizens." The NASS consequently rescinded part of their decision and gave hope to the reconsideration of bills 36, 37, and 38, though, to date, nothing has passed. Nevertheless, women across the country have been energized by the rejection of the Gender Bills and redoubled grassroot efforts to amplify their voices and mobilize their communities to secure seats in the general elections. By increasing their political representation, they also increase the potential of passing legislation that promote gender equality.
Nigeria saw an unprecedented number of women contesting for their parties' nominations and ultimately winning. The All Progressives Congress (APC), the ruling party, recorded over 700 female aspirants in their primaries, with 93 wins, while the Peoples Democratic Party, the leading opposition party, saw over 270 female aspirants and 70 secured seats.
As women candidates prepare for the 2023 general elections, it is crucial for political parties to rally in favor of gender-responsive policies and behind women candidates. The Women's Democracy Network (WDN) is building women's agency, supporting tactical relationships, and addressing sociocultural barriers to meaningful political participation and representation through the following ways: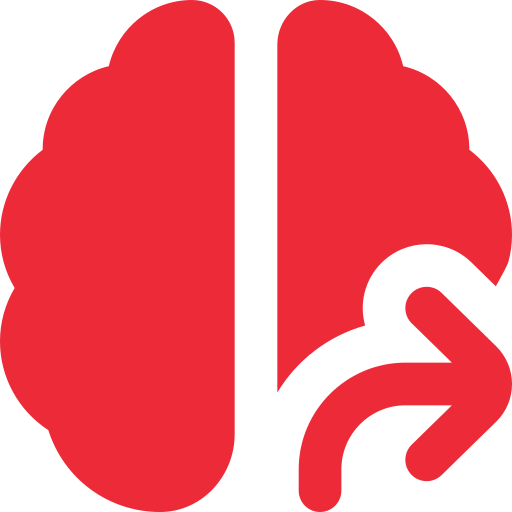 Build the capacity and knowledge of women candidates on strategic topics like campaign finance strategies, values-based personal branding, communications, and get-out-the-vote schemes.
WDN is sharing its relevant expertise with women candidates through skills-building trainings and partnering with a local CSO to deploy its Gender-Responsive Policymaking Toolkit to encourage party members to use a gender lens in legislative deliberations.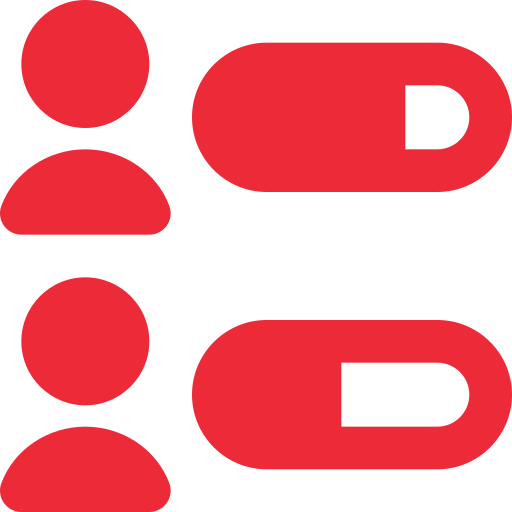 Engage male party members in the movement to bolster women leaders and gender-responsive policies.
Leveraging its Transformative Alliances Toolkit, WDN is targeting male party members from all 36 states and the Federal Capital Territory to unpack the concepts of gender stereotypes and masculinity, address systemic gender-based discrimination, and create buy-in among other male allies.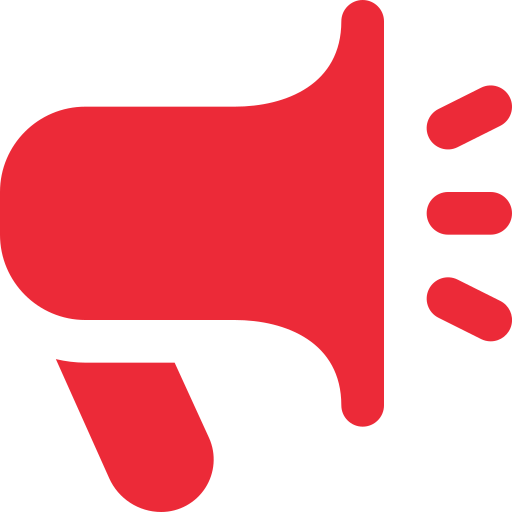 Coordinate efforts between CSOs and National Women Leaders' offices to advocate for parties to prioritize issues affecting women.
Aside from tapping the First and Second Ladies of Nigeria to lend their voices in support of women candidates, WDN is working closely with nonpartisan CSOs to deploy advocacy campaigns and develop a manifesto with clear and focused demands for party leaders to consider.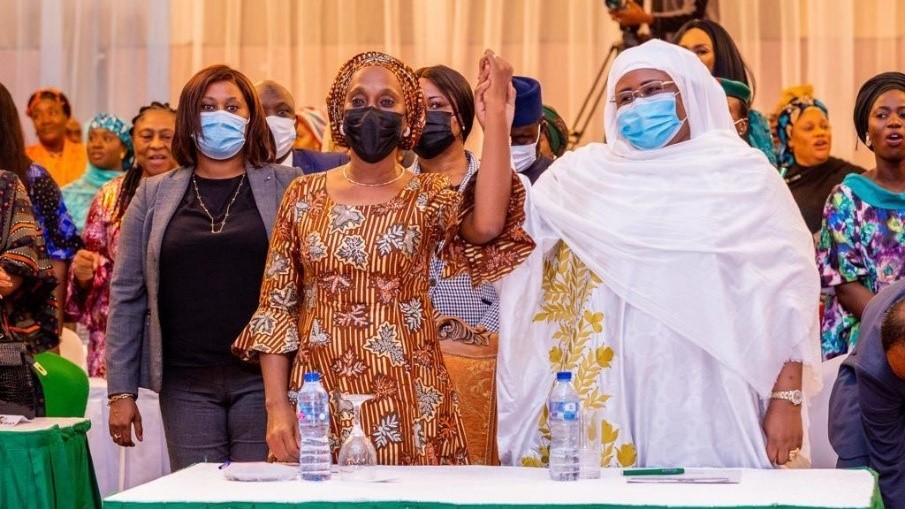 With Nigeria poised to be the world's second largest democracy by 2050, it is critical now, more than ever, to amplify voices from the periphery to build a more equitable, inclusive, and responsive nation.
Top