What Polling Data is Telling Us about Tunisia's Upcoming Elections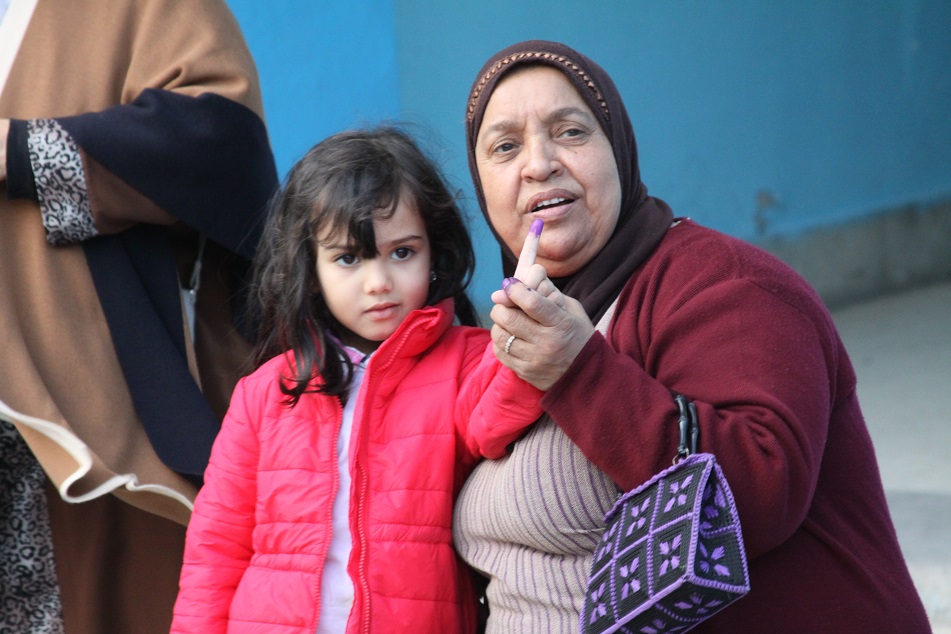 Tunisia's 2019 presidential and parliamentary elections will either continue the country's success story in the region or lead to democratic backsliding.
As Tunisians prepare to go to the polls in October to elect their members of parliament and in November to elect their next president, there are widespread concerns about the state of Tunisian democracy.
This will be Tunisia's second direct presidential election and its third parliamentary election since the country democratized in 2011. But although the 2019 elections will mark eight years of Tunisian democracy, concern over the potential for democratic backsliding looms large among Tunisia analysts and there is growing popular dissatisfaction among citizens.
Touted as the only success story arising from the Arab spring, Tunisia's elections are a bellwether for the state of democracy in the Middle East and North Africa region and any apparent democratic backsliding in Tunisia could have ripple effects throughout the region.
Will Tunisians go to the Polls?
On May 6, 2018 Tunisia held its first municipal elections since the 2011 revolution, and the first free and fair local elections in the country's history, yet only 34 percent of Tunisians voted in these elections, which many analysts chalked up to ongoing national dissatisfaction with traditional political parties, the government's economic austerity policies, stalled anti-corruption and decentralization efforts, and partisan infighting. So, what does this portend for voter turnout in the 2019 national elections?
IRI's new national poll tells us that 87 percent of Tunisians think their country is going in the wrong direction, the highest percentage since IRI began polling in 2011, which combined with 31 percent of Tunisians stating they are "very likely" to vote (which tracks voter turnout in the May 2018 recent municipal elections), indicates the potential of low voter turnout in the 2019 national elections.
Data tell us that Tunisian citizens are also pessimistic about the impact of their vote. Only 29 percent believe voting gives them a say on how their elected representatives govern the country. This is not surprising as 70 percent of Tunisians distrust political parties "somewhat" or "a great deal" and 24 percent definitively state that the upcoming elections won't be free and fair. If this trust deficit isn't reduced, it could greatly impact voter turnout and further erode Tunisian's confidence in the electoral process.
Reducing the Trust Deficit
Fifty-nine percent of Tunisians say they need more information before voting and of those 82 percent say they need more information about political party programs. This is an easy and inexpensive problem to fix.
How IRI is Helping:
IRI advises political parties across the political spectrum to reduce the trust deficit by using a very traditional, inexpensive, and effective campaign method – door to door campaigning. IRI's Regional Political Party Advisor, Djordje Todorovic, has trained hundreds of campaign workers in communities across Tunisia on door to door campaigning.
Engaging Youth
IRI's polling data also suggests that political parties should think about nominating young candidates. The majority of Tunisians, across all age groups, believe there should be more youth in politics. Moreover, 60 percent of Tunisians are more likely to vote for a candidate running for office if the candidate is 35 years or younger.
This would be a welcome change from previous national elections and build upon the momentum created by the role women and youth played in the May 2018 municipal elections. This past May, Tunis elected the first female mayor, Souad Abderrahim, and the city of Heesi El Ferid elected the youngest mayor ever, Chiraz Dhibi.
How IRI is Helping:
As an implementing partner of USAID's Domestic Election Monitoring Tunisia project, IRI works with Tunisian civil society organizations to engage in voter education and registration efforts with a focus on youth, women, persons with disabilities and other marginalized groups.
In January 2019, IRI conducted a CSO Assessment in January 2019 during which staff met with 105 individuals representing 85 different civil society organizations across 11 southern and interior regions. Furthermore, to inform future civic and voter education initiatives, in January and February 2019 IRI conducted a nationwide poll through which it gathered data on Tunisians' motivations for and disincentives to participating in the 2018 municipal elections and what factors and outreach approaches best motivate Tunisians to register and vote. Per the recommendations and data gathered through its CSO Assessment and national poll, IRI will implement more sustainable and interactive awareness campaigns; target youth through creative and artistic methods; establish and deepen networks of civic education CSO implementers; and support long-term voter education efforts through the establishment of civic student clubs among youth not yet eligible to vote. Furthermore, IRI plans to raise the profile of its CSO partners and the importance of civil society more broadly by creating a documentary to be aired on Tunisian television about the work of several CSO partners in the lead up to 2019 national elections.
Ensuring Women's Voices are Heard
Polling data also tells us that women are less likely to vote in the upcoming elections– 52 percent of women are likely to vote compared to 57 percent for men. Women are also less confident in the electoral process and are more concerned about election-related violence.
Finally, only one-third of Tunisian women "probably" or "definitely" believe the elections results reflect the will of the people.
How IRI is Helping:
While the specific reasons for why women have more concerns about the elections than men cannot be discerned from the polling data, women's concerns, especially about election-related violence, is something IRI recognizes and has conducted focus groups with Tunisian women to try and determine why women have more concerns about the elections than men. IRI will publish this research within the next few weeks, so stay tuned.
Looking Ahead
The question of Tunisia's democratic future is now focused on the fall 2019 parliamentary and presidential elections. What happens over the next ten months and how the electorate reacts will help determine if Tunisia consolidates its democratic gains or backslides.
In order to consolidate Tunisia's democratic gains, IRI's research suggests that political parties must reduce the trust deficit and encourage voter turnout by providing more information about their policies. As well, they should consider recruiting young candidates, and lastly understand and address the concerns of women voters. IRI is doing its part through its USAID funded civic education program and will soon release new research – SheVotes – detailing the concerns of women voters.
Top