Mongolia: New Poll Shows Declining Optimism, Continued Economic Concerns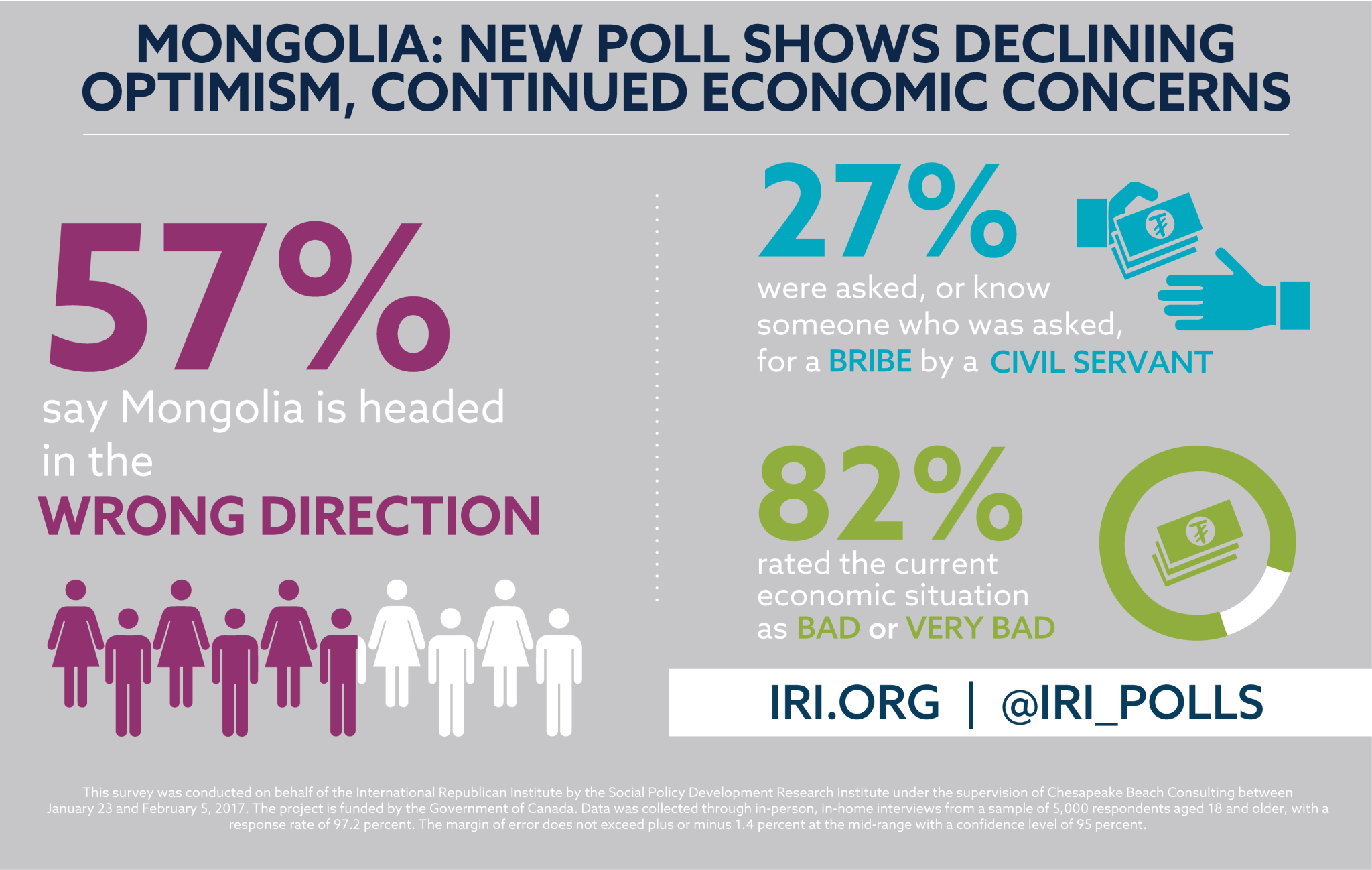 Ulaanbaatar, Mongolia—A nationwide poll released today by the International Republican Institute's (IRI) Center for Insights in Survey Research reveals a decline in the optimism reflected in IRI's August 2016 survey, and reinforces public concerns over the economy and corruption.
"IRI's previous poll appeared to reflect good will towards the newly-elected government following the parliamentary election in June 2016," said Derek Luyten, IRI regional director for Asia. "This poll indicates that the honeymoon period is over. Now more than ever, the government must be responsive and craft policies that address the concerns of the Mongolian people."
Respondents who feel that the country is headed in the wrong direction jumped 10 points to 57 percent, while the number who said the country is headed in the right direction dropped nine points (from 31 to 22 percent). Thirty-nine percent of respondents who feel the country is headed in the wrong direction cited the reasons are, "economic instability and income inequality."
Survey respondents continue to express dissatisfaction with the economy: a combined 82 percent describe the economic situation as either "bad" (52 percent) or "very bad" (30 percent). Corruption is also consistently cited as an issue of concern, with 72 percent describing it as a "major problem," and 27 percent reporting that they or someone they know had been asked for a bribe by a civil servant.
Although a majority of respondents agree that women are equally represented in political decision making in Mongolia, 63 percent of respondents either "strongly" (21 percent) or "somewhat" (42 percent) agreed that political parties should be doing more to promote women to positions of leadership.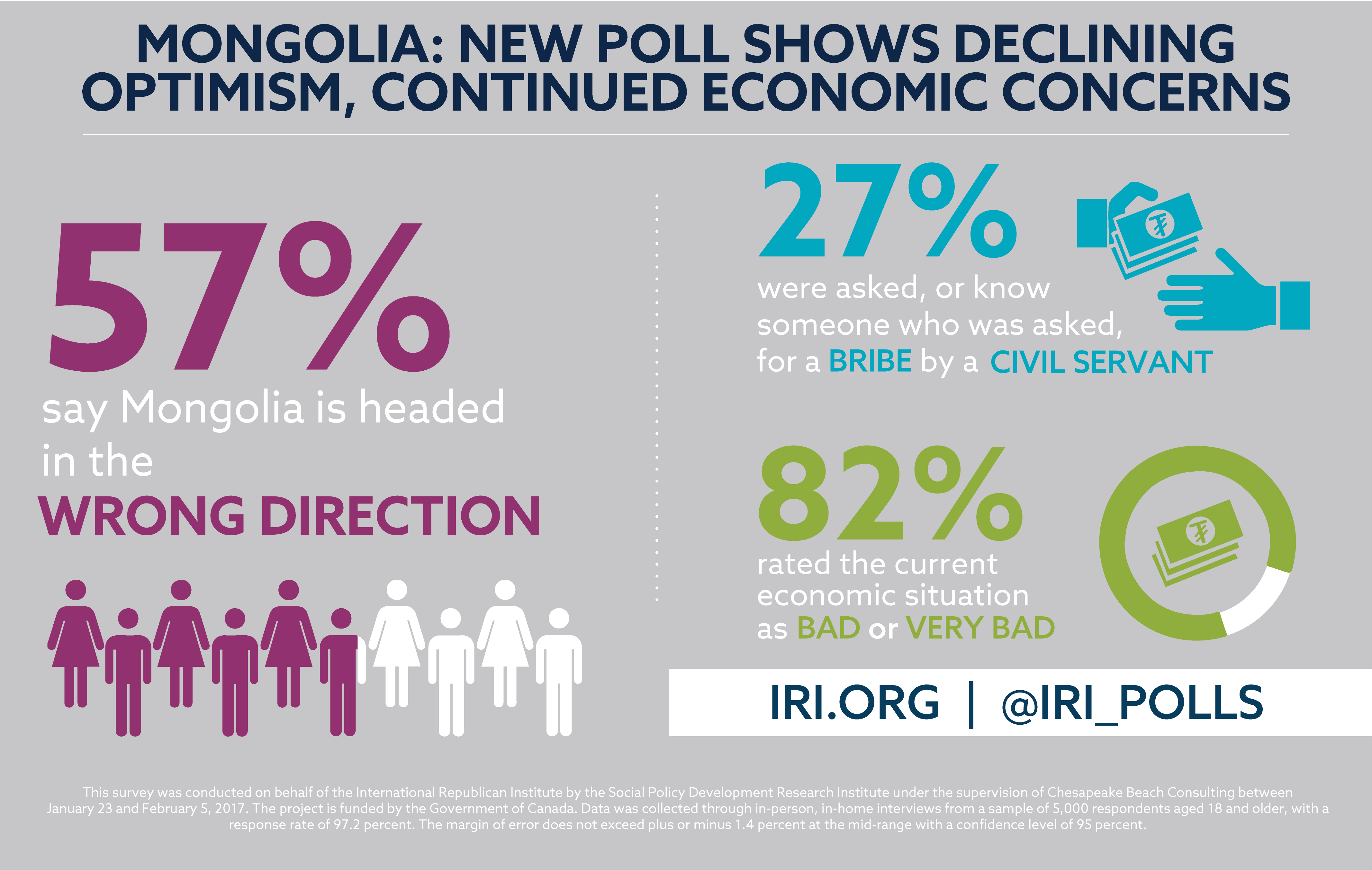 Methodology
This survey was conducted on behalf of IRI by the Social Policy Development Research Institute (SPDRI) under the supervision of Chesapeake Beach Consulting between January 23 and February 5, 2017. The project is funded by the Government of Canada.
Data was collected through in-person, in-home interviews from a sample of 5,000 respondents aged 18 and older, with a response rate of 97.2 percent. The sample was stratified by 13 of Mongolia's 21 aimags (provinces) and Ulaanbaatar and then subdivided by soum (town) or district. Interviews were conducted in both urban and rural locations.
The margin of error does not exceed plus or minus 1.4 percent at the mid-range with a confidence level of 95 percent. This data has been compiled in accordance with international standards for market and social research methodologies. Figures in charts and tables may not add up to 100 percent due to rounding.
Top