New Survey: Moldovans Pessimistic about Future of Youth; Cite Employment as Key Issue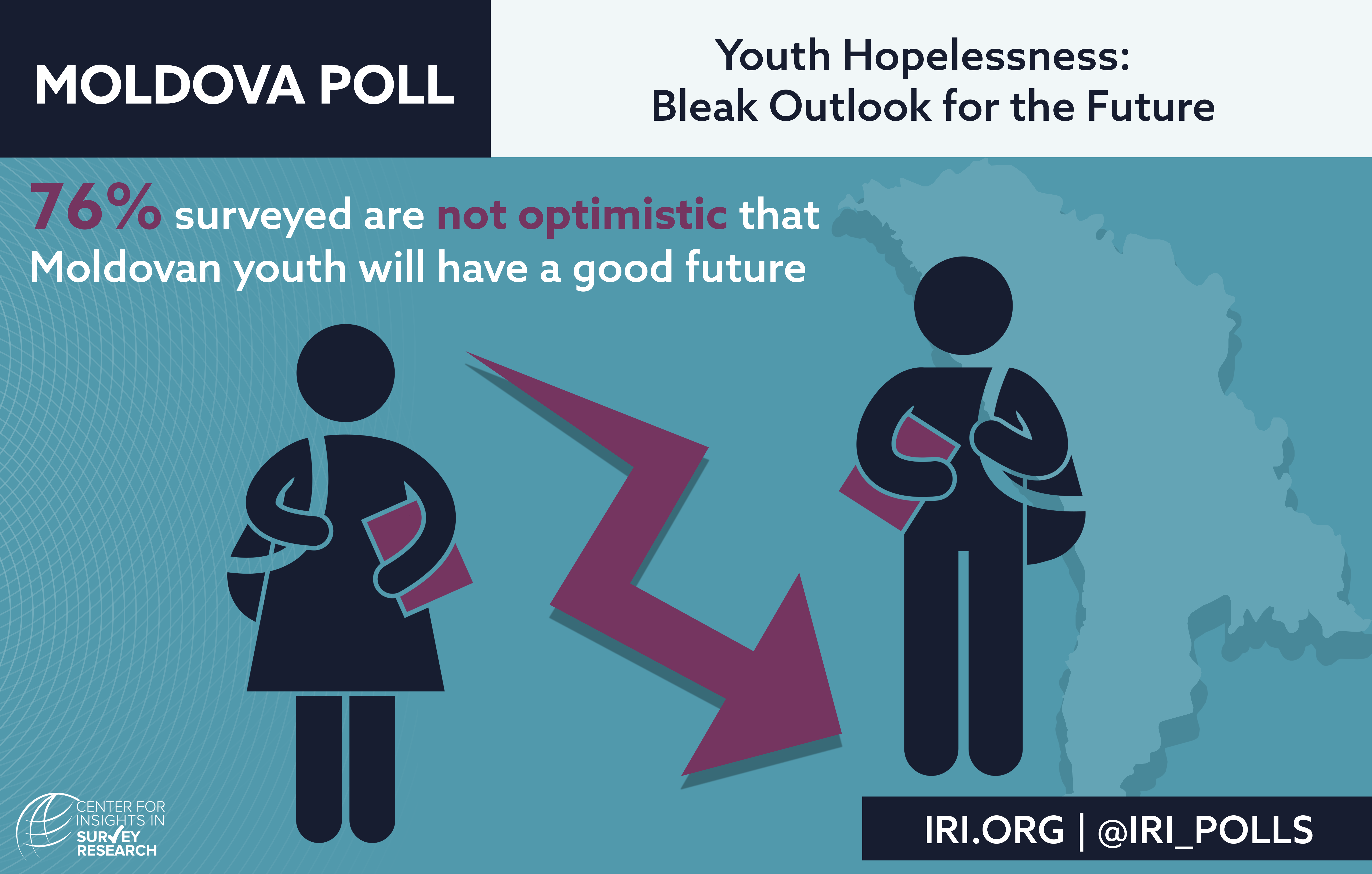 Chișinău, Moldova—A nationwide poll of Moldova by the International Republican Institute's (IRI) Center for Insights in Survey Research reveals that a clear majority of Moldovans do not see a future for youth in their country and see addressing employment as a key issue for Moldovan youth.
"This poll reflects anxieties among Moldovans that young people do not have a bright future ahead of them if they remain in Moldova," said IRI Regional Director for Eurasia Stephen Nix. "It is vital that the government take steps to improve prospects for young people if they are to have any hope of retaining the next generation of citizens."
A clear majority of Moldovans (76 percent) do not think that young people have a "good future in Moldova," and more than 60 percent think that employment should be "the government's first priority regarding Moldovan youth."
Economic issues rated as the most important problems facing the country, with 34 percent citing low income as among the top three issues of concern, followed by unemployment (32 percent) and corruption (31 percent). Nearly all respondents cited corruption as either a very big issue (80 percent) or a "big issue" (16 percent).
The country remains evenly divided on attitudes toward Europe and Russia: 43 percent say they would join the EU if they could only join one economic union, compared to 42 percent who favor the Russia-backed Customs Union. The data indicates that young people between the ages of 18-29 are far more likely to support the EU (59 percent) than older Moldovans. Support for the EU drops off to 47 percent among Moldovans between the ages of 30-49, and to just 34 percent among the 50+ population.
"The data indicates that the next generation of Moldovans are seeking a European future," said Nix. "The upcoming municipal and parliamentary elections offer an opportunity for politicians to respond to these signals and show young Moldovans that they have a stake in their country's future."
Methodology
The survey was coordinated by Dr. Rasa Alisauskiene from Baltic Surveys/The Gallup Organization on behalf of the Center for Insights in Survey Research. The field work was carried out by Magenta Consulting. Data was collected throughout Moldova (with the exception of Transnistria) between February 7 and March 7, 2018. The sample consisted of 1,513 permanent residents of Moldova aged 18 and older and eligible to vote and is representative of the general population by age, gender, region and settlement size. The margin of error does not exceed plus or minus 2.5 percent. The response rate was 64 percent. Charts and graphs may not add up to 100 percent due to rounding. The survey was funded by the United States Agency for International Development.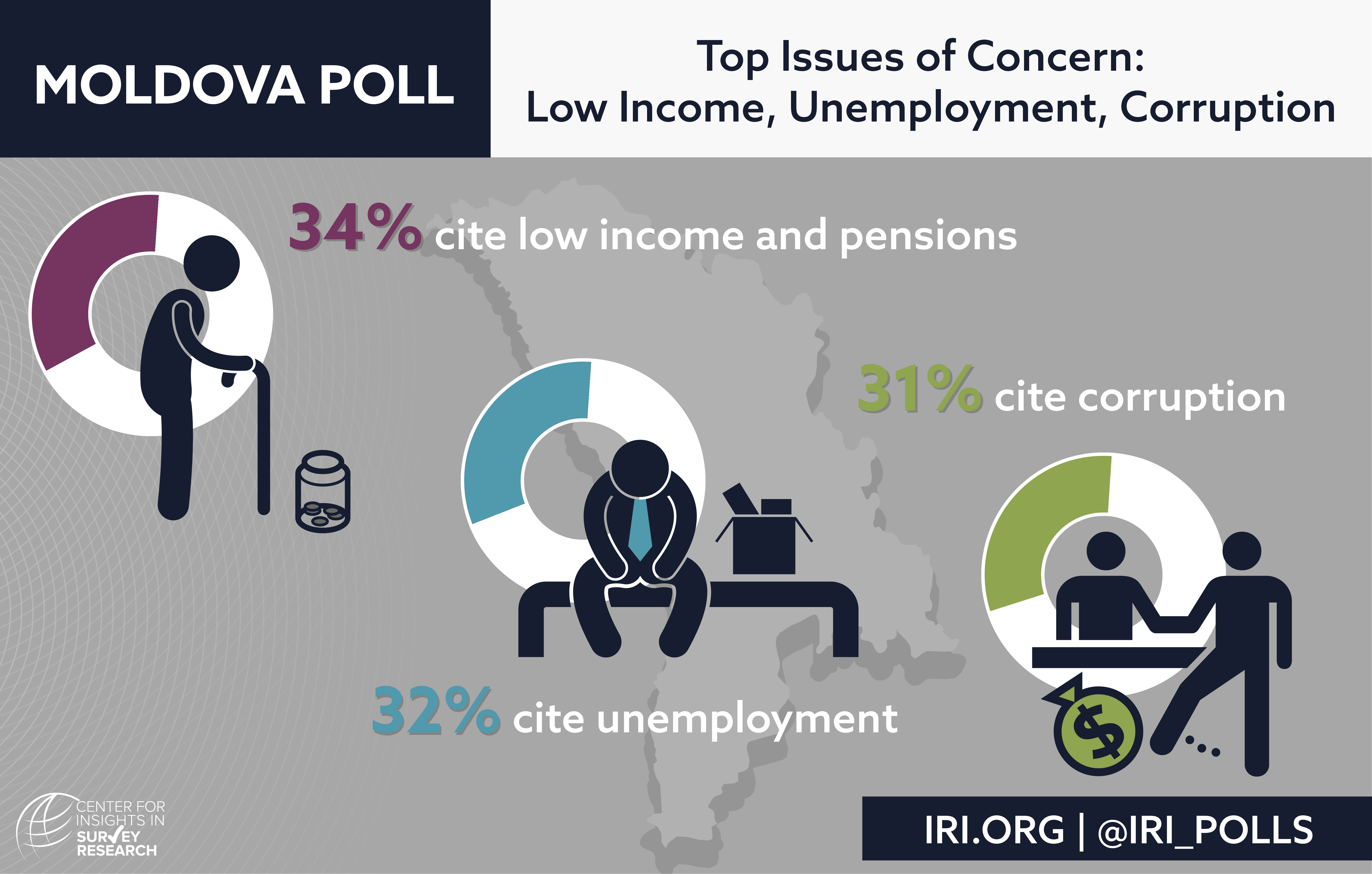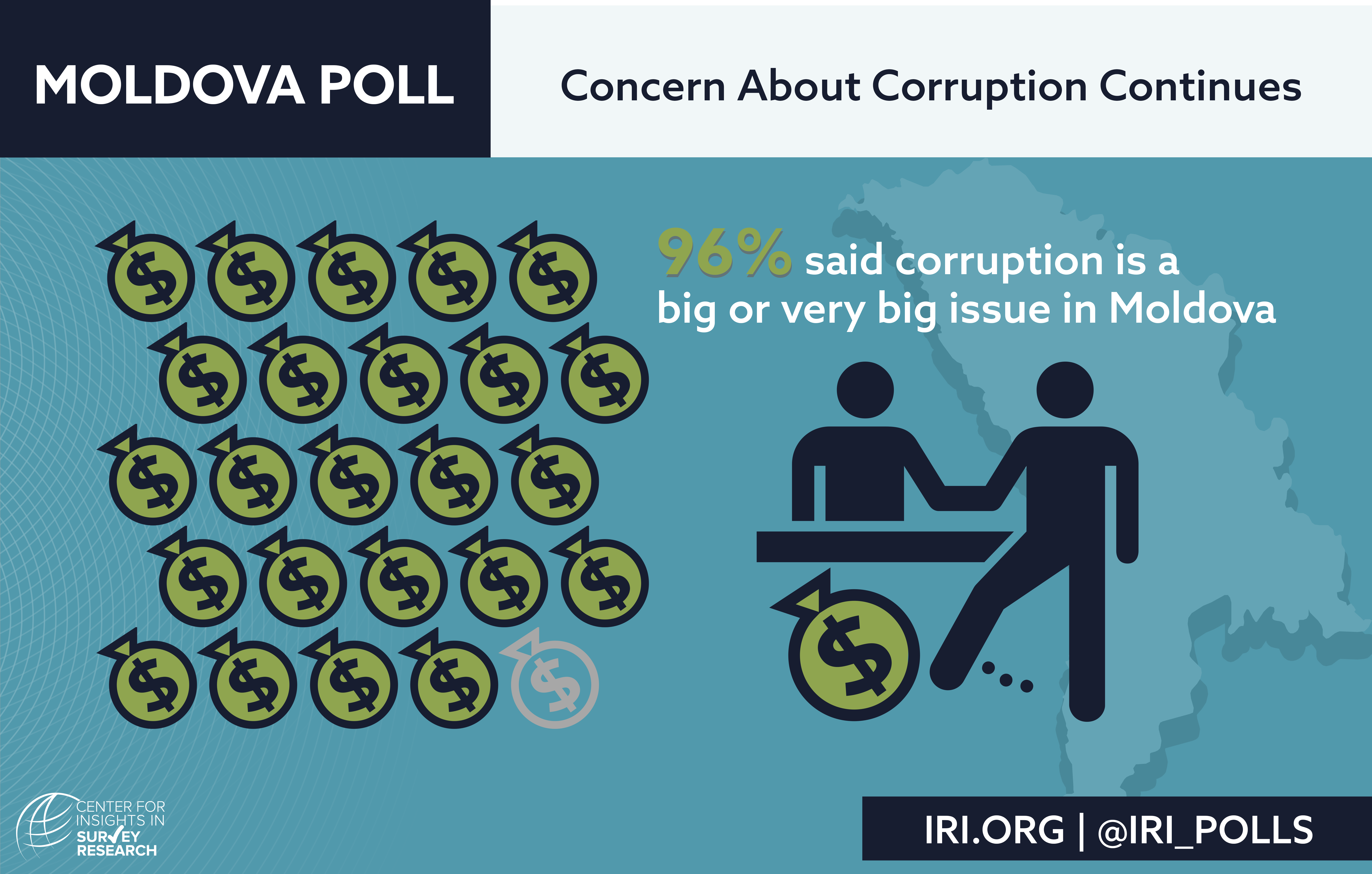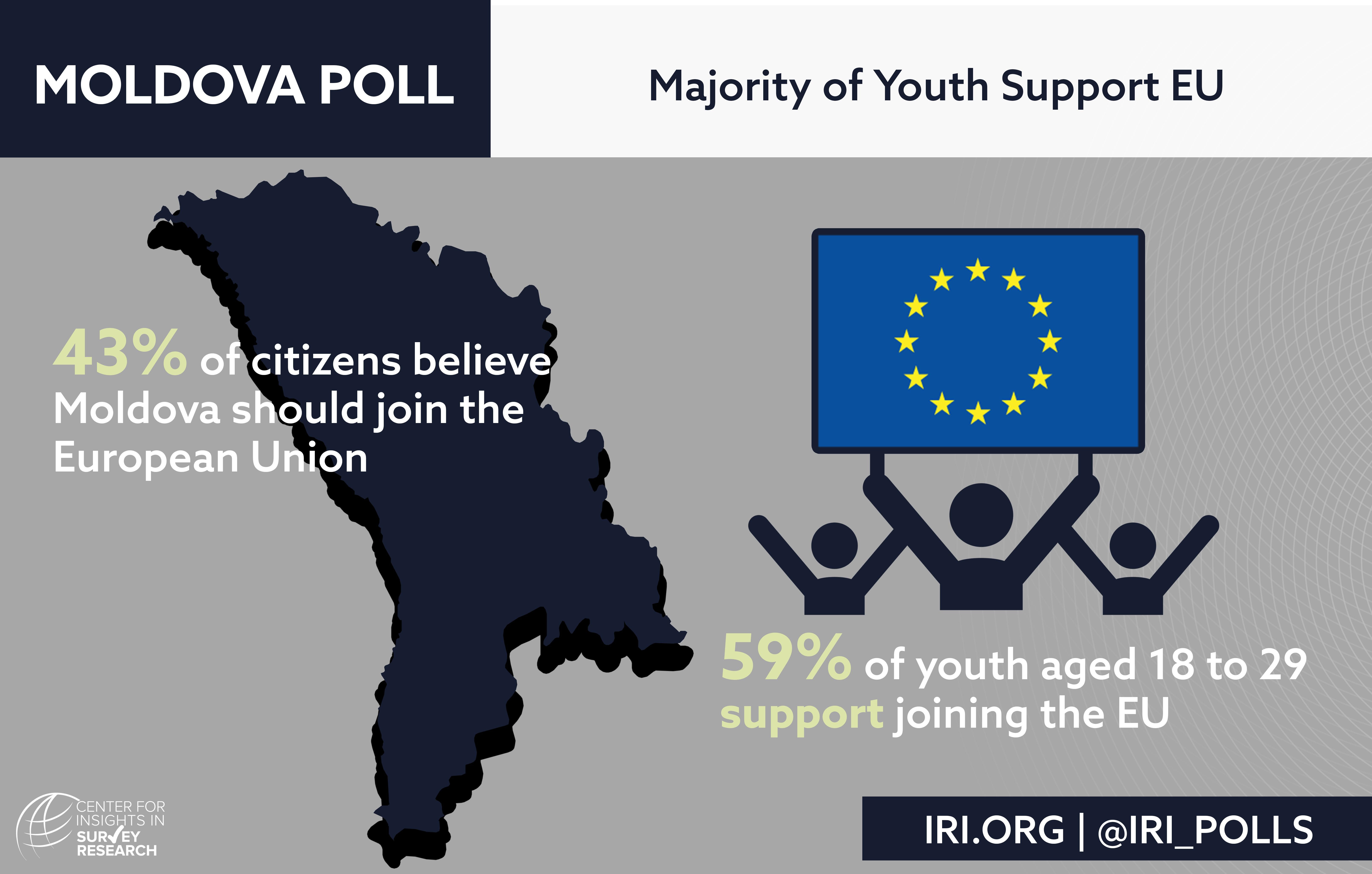 Top