10 Days of Activism Against Gender-Based Violence Campaign Update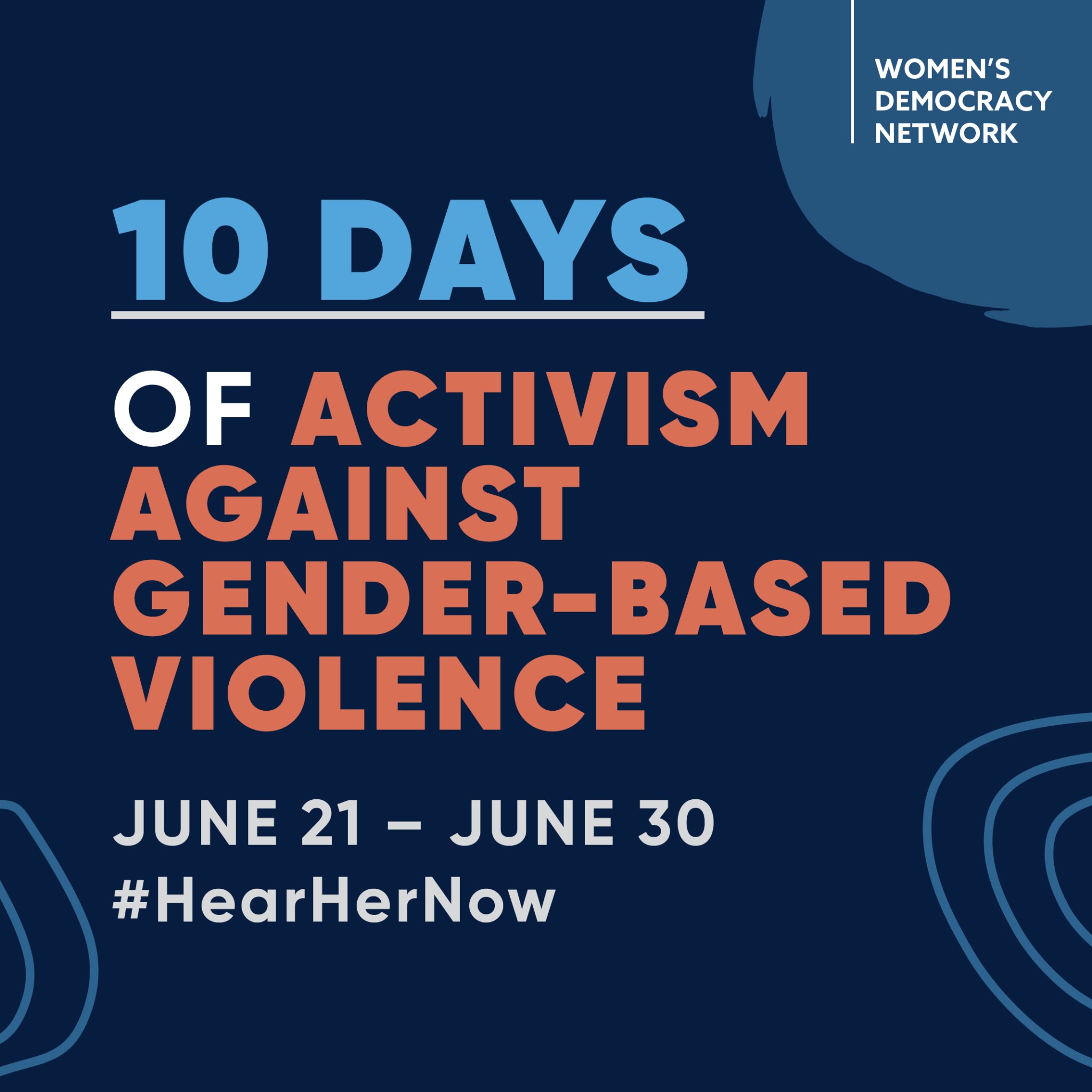 The International Republican Institute's (IRI) Women's Democracy Network (WDN) hosted the fourth annual "10 Days of Activism Against Gender-Based Violence" campaign in June, developing a global manifesto with recommendations to address gender-based violence (GBV). The manifesto was created using input from WDN members and encouraged civil society and government leaders to address GBV in multiple ways. The global advocacy campaign also focused primarily on violence against women in politics (VAWP), a particular type of gender-based violence.
Violence Against Women in Politics
VAWP threatens women's full political participation. Women activists, elected officials, candidates, and voters are targeted online and offline. These attacks violate women's right to engage politically and have their voices heard. WDN members are actively committed to eradicating GBV, and the goal of this campaign focused on advocating to end VAWP.
Support for Ending GBV
The global manifesto highlighted priorities that WDN members believe civil society and government leaders need to address. These priorities include but are not limited to: enacting and implementing laws to penalize and criminalize VAWP, training prosecutors on the prevalence of VAWP, and expanding the training opportunities for female and male allies who can raise awareness about VAWP in their own communities.
In Argentina, the WDN country chapter received four signed declarations of interest from the Corrientes Chamber of Deputies, the Santa Fe Chamber of Deputies, the Legislature of Cordoba, and the Corrientes municipal government. The global manifesto amassed an additional 150 signatures from Argentina. There is an ardent desire to end violence against women in politics.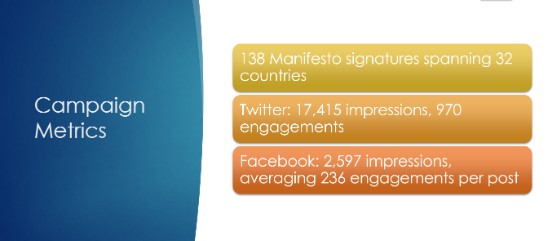 WDN also used an online petition platform to allow signatories from around the world to sign simultaneously, collecting 288 signatures from 32 countries. Overall, our tweets appeared in 17,415 users' timelines and 236 people engaged with each Facebook post. The social media campaign helped spread awareness by enabling partners and members to contact key stakeholders, encouraging them to sign the manifesto and demonstrate their commitment to addressing GBV.
The success of the 10 Days campaign reflects WDN members' commitment to ending GBV and is a testament to the strength and interconnectedness of the WDN global network. IRI will continue to engage in programming events like this to increase awareness about GBV and VAWP.
Top