IRI President Mark Green Looks at Challenges and Successes of Democratic Transitions in Southeast Asia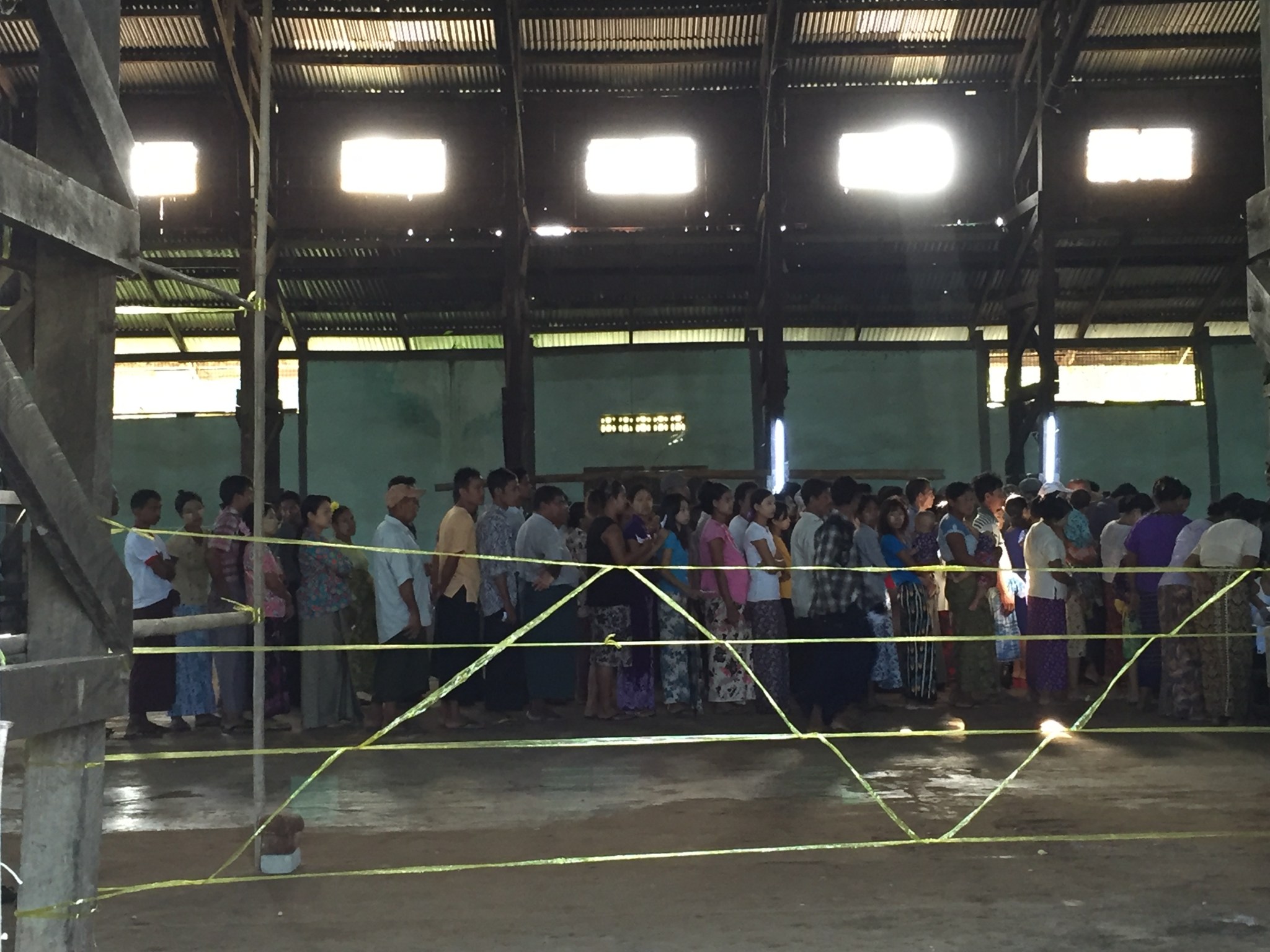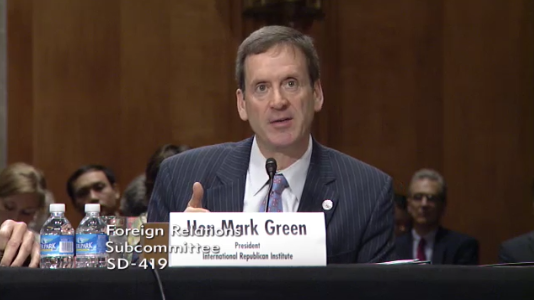 Washington, DC – Ambassador Mark Green, president of IRI, testified today on the challenges and successes of democratic transitions in Southeast Asia. The hearing was called by the Senate Foreign Relations Committee Subcommittee on East Asia, the Pacific, and International Cybersecurity Policy.
In his testimony, Green discussed the challenges democracy faces in places such as Thailand, Malaysia, Cambodia and Laos and highlighted countries where there is reason to be optimistic such as Indonesia and Burma. While thanking the U.S. Agency for International Development and the U.S. State Department for their support of democracy of governance programs, Green also raised concerns about a 38 percent reduction in funding worldwide since 2010.
Challenges and Setbacks to Democracy
While Thailand is America's oldest ally in Asia, Green noted the country's constricting political space and democratic backsliding, and went on to raise concerns about the constitution drafting process and the tightly controlled reform process. To reverse this backsliding, Green called on the Thai military government to "lift the ban on international organizations providing technical assistance to Thai parties," which would help parties become more professional and responsive to constituents' needs.
In looking at Malaysia, Green highlighted IRI's work with youth aimed at engaging them in inclusive and moderate policy-making and advocacy. Green went on to urge the United States to pressure the Malaysian government to end its policy of restricting the movements of democracy activists. "These individuals are not a threat to the Malaysian government, rather an important resource to further advance democratic norms in that beautiful and important country."
In Cambodia, where the country's democratic development recently took a turn for the worse, Green cited the ruling Cambodian People's Party's use of the country's legal system to stifle dissent, including the imprisonment of an opposition Member of Parliament and the issuance of an arrest warrant for opposition leader Sam Rainsy. "What appear to be determined efforts by Prime Minister Hun Sen and his party to fragment the opposition severely threaten Cambodia's hopes for democratic growth and progress."
While the situation remains dire in Laos, Green highlighted actions which demonstrate a small window of opportunity, including the legalization of civil society groups. Although Green pointed out the challenges these new Lao nonprofit associations face, he noted the work IRI is doing commenting, "With additional resources and technical support from the United States, IRI contends the Lao civic movement will expand, strengthen, become more independent and will increasingly provide feedback to public officials – all important benchmarks in a gradual evolution to a more democratic society."
Reasons for Optimism
Although there are reasons to be concerned about democratic transitions in the region, there are also notable signs of success. As Green said those challenges "should not distract us from the positive gains in other parts of the region, such as in Indonesia and Burma."
While praising Indonesia's 2014 national legislative and presidential elections and Burma's historic November 8, 2015 elections, Green urged continued support for both countries.
In Indonesia he recommended increased support for anti-corruption measures. In Burma, where the challenge is greater, Green noted, "Burma represents the most positive democratic shift in the region right now and a real opportunity for uplifting progress."
Green encouraged the U.S. to take a long-term view of the transition in Burma and recommended that international support be increased and that technical support to the newly-elected legislature be provided in the areas of budgeting, legislative drafting, ethics and constituent outreach. He also recommended the U.S. continue its support of the peace process stating, "A peace process that leads to a comprehensive and lasting ceasefire and political dialogue will make an important contribution to democratic consolidation in Burma."
In concluding, Green emphasized the importance of the region stating, "The countries throughout Southeast Asia remind us that nothing about advancing democracy should be taken for granted; indeed, cases such as Burma vividly illustrate that democracy must be fought for each and every day, and that it can only succeed with a strong commitment from all stakeholders."
###
Top