Having served with IRI since 2005, Borislav Spasojevic assumed the role of Resident Program Director for the Bosnia and Herzegovina (BiH) office in 2010.
With decades of prior political party and communications experience, Borislav played an essential role in the development and implementation of IRI's Political Party Assistance program in BiH, which resulted in the formation of the Women's Caucus in the House of Representatives of the Federation Parliament. Having conducted trainings for women, youth and political parties in advocacy, campaigning and communications, Borislav is a veteran of political and cross-community messaging in BiH. Other notable achievements of his work in BiH include the establishment of the Young Women's Leadership Academy (YWLA), the Women's Caucus in the Sarajevo Canton Parliament, the Advanced Leadership in Politics Institute (ALPI) and the European Integration and Security Caucus (EISC) in the Parliamentary Assembly of BiH. Since 2017, he is overseeing IRI's Western Balkans regional program, focused on countering malign foreign influence and violent extremism, including extreme ethno-nationalism and the rise of the far right in BiH, Serbia, Kosovo, Montenegro and North Macedonia. Since May 2021, Spasojevic is also supervising the standalone program in Montenegro, where IRI is supporting meaningful youth participation in political parties.
Spasojevic holds considerable expertise in political party communication and campaign strategy, working on IRI's political party programming in Serbia prior to BiH. He holds a degree in political science from Belgrade University and studied public relations at the PR Business School in Belgrade, Serbia. Borislav was a part of the Election Observation Mission for the Parliamentary Elections in Nepal, in November of 2013, on behalf of the Carter Center, and he was also a member of the IRI's Election Assessment Missions in Hungary, in April of 2014 and in Slovenia (July 2014).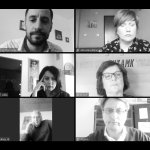 Multiparty, issue-based parliamentary caucuses can help overcome political deadlock and spur essential initiatives. With the COVID-19 pandemic, the work of…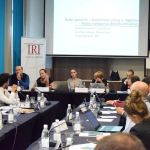 When Tim Judah, the well-known British journalist and writer, coined the term Yugosphere in 2009, alluding to the joint economic…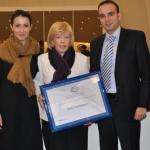 The success or failure of democracy assistance usually depends on many factors. It is, of course, important to have innovative…
Top